Dashing Through the "Snow" in a One-Horse Open Sleigh…
Christmas Shopping on Main Avenue in Durango…
No snow yet, but a brisk chill in the air put everyone in Yuletide Shopping Mode…
Come Along for the Breathtaking Stroll…
Do you need a Brown Bear in a Wooly Red Wrap?
Tippy Canoe – a fun shop actually did take my breath away…
Tippy Canoe is filled with Rustic Refined Charm and Bears and Santas and Wow…
Love these Tiny Pewter Reindeer Salt and Pepper Shakers.
Or what about the Moose?
Let's ponder those shakers with a respite by the Fire…
Need an Antler chandelier?
A Wooden Bear Head?
Or perhaps the "American Gothic" Bears?   Almost life-size!
Cowboy Sparkle, Glitz and Shine?
Then we found the Pendletons…
Do you own a Pendleton?  It's truly the Rolls Royce of Blankets.
Classic.   Graphic.  Wool.  Warm.  A Perfect Weight.
Pendleton's National Park Series is spectacular. The coordinating Mugs are Fun too.
The Crater Lake National Park blanket won my heart…I'm in love!
For the pinnacle in leather and fur, don't miss Overland Sheepskin Company
Right next door to Starbucks…isn't everything "right next door to Starbucks"?
Love these Cashmere-lined Leather with Fox trim Gloves  – very smart.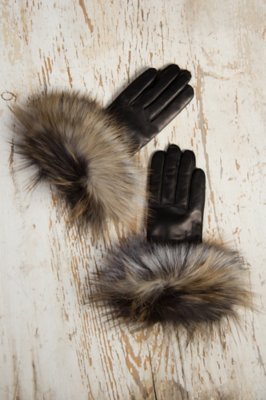 or the Raccoon Fur Snap Cuffs…very fun.  Jazz up anything in a flash.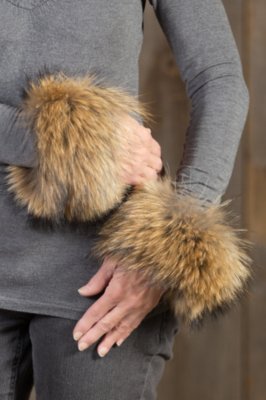 She loves her new Rabbit Scarf(!)
Rocky Mountain High Christmas Shopping…Magical.
On Our Drive Home…Laughing All the Way…Ho, Ho, Ho!
Hi New Mexico!