Easter Morning.  Breakfast.
Eggs.  Jelly Beans.  Bunny Ears.
I LOVE Bunny Ears.  The Chocolate Ones.  Just Ask My Sister.
I Couldn't Help Myself.  I'd Eat My Bunny Ears. And Then Take a Bite Out of Hers.
She'll Tell You…She Told Everyone!
Thankfully, These Bunny Ears are Not for Eating.
Hello Napkin Ring Bunny Ears!
Our Inspiration  – Thank You Lisa of Celebrate Creativity…So Cute!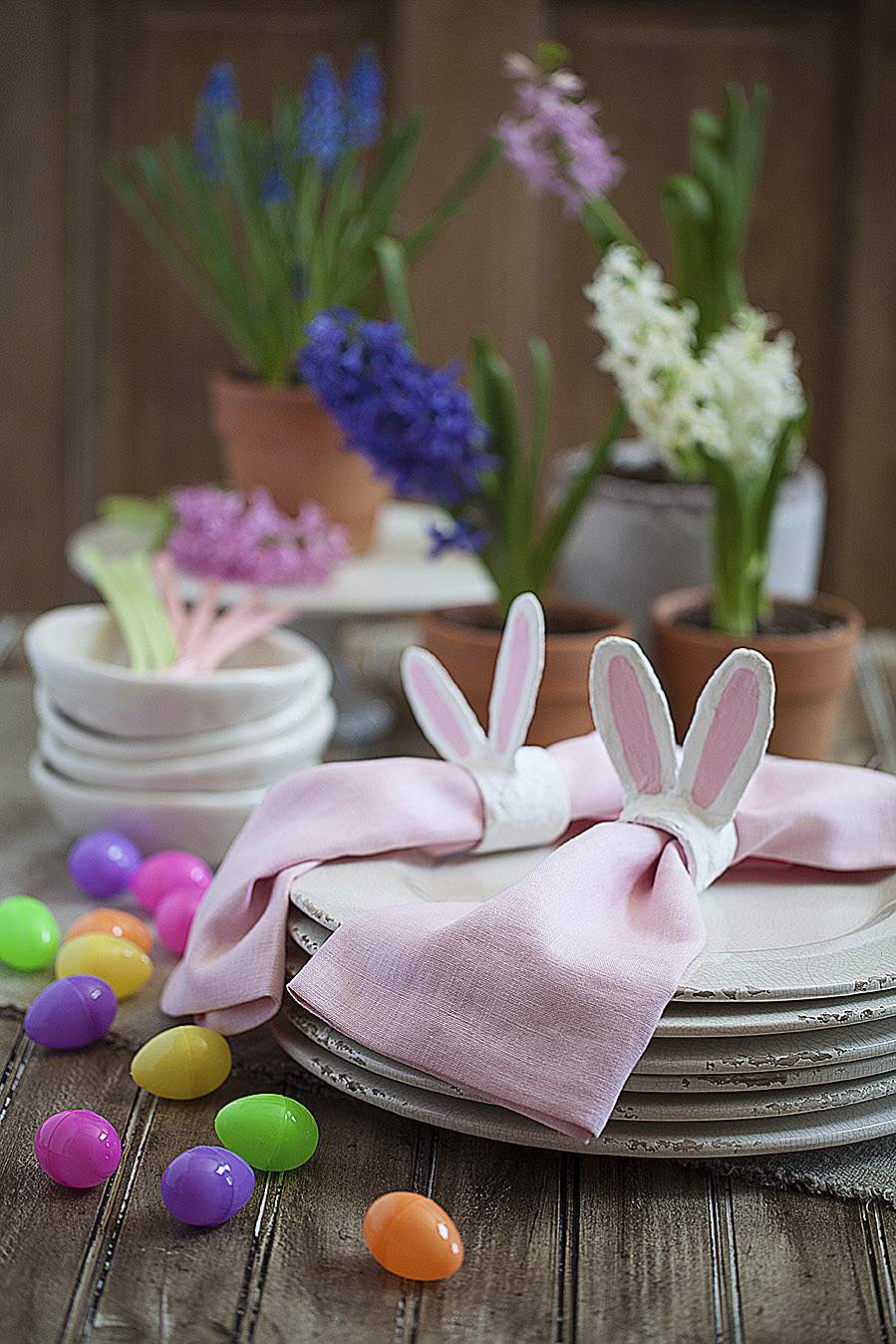 With our New Found Success in Paper Mache, We tried the Bunny Ears Napkin Rings…
Take a Look.
Once Dry, a Little White and Pink Paint…
Cute.  Right?
Heart-Swelling Cute with a Touch of Magic!