New Mexico is a Huge State.  Land as Far as the Eye Can See.
Driving from the Northern Border to the Southern Border takes about 8 Hours.
I Live in the Middle.
Everything is within 1 to 4 Hours Away.  As the Crow Flies.
For Work and a Summer Adventure, I had to Travel South to the Southern Border.
About 500 Miles Round Trip.
Hello Mexico.
The Girls and I made the Trip an Adventure.
A Rental Car added Spice to the Trip.  A Computer on 4 Wheels.
It was Racy and Fast and Held the Attention of my Back Seat Voyagers.
We traveled past Ranches.
Crossed the Rio Grande.  Twice.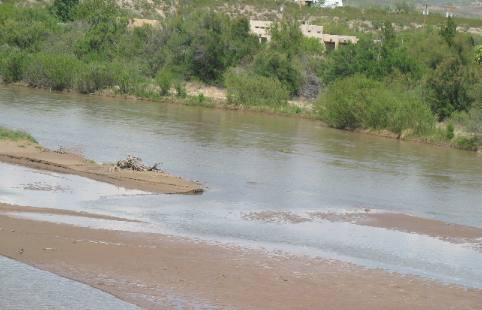 We Zoomed by Tiny Villages.
Interstate 25 Cuts Straight Through the State.
Canyons and Valleys don't Stop its' Stride.
Signs are Clear.  The Road is Smooth.  The Drive is Easy.
But Long.
Bathroom Stops at Old Western-Style Movie Sets are Silly.
Watch for the Beware of Rattlesnake Sign.  It Certainly Quickened my Pace.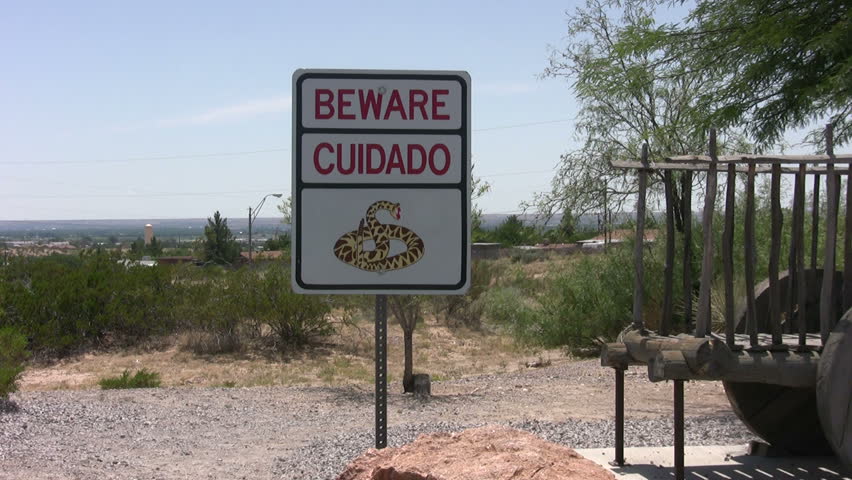 Border Patrol Stops – No Photos Taken Here.
It Prompted a Good Discussion about Immigration and Liberty and Freedom.
The Work Meeting was Longer than I Planned.  My Travelers waited Patiently.
No Time to Take in a Site.  The 104 Degree Temps Moved Us to Head for Home.
A Trip Down and Back Through the Center of the State.
Break for Drinks.  Cool Temperatures.  Cozy Blankets for Snoozing.
My Girls with Me for the Day.
And So Glad to Be Home….Magic.