Ode to the New York Transit System
Sometimes You Just Need to Know.
What Makes All This Transit Stuff Go?
Trains in Tunnels Under the Sea.
Winding and Jolting and Setting Us Free.
100 Years Old.
Still Moving Strong.
So Glad We Were Able to Travel Along.
– Jeanne
We Trekked to the New York Transit Museum.  At a Decommissioned Brooklyn Subway Station.
Near the Brooklyn Bridge.
I was Afraid it Would be Lame.
We Had a Blast!
Did You Know New York Subways have been around since 1915?
Trolleys were Overcrowded and New York was Growing at Breakneck Speed…
New York City Transit Needed to Move Underground.
Construction on the Tunnels began in 1900…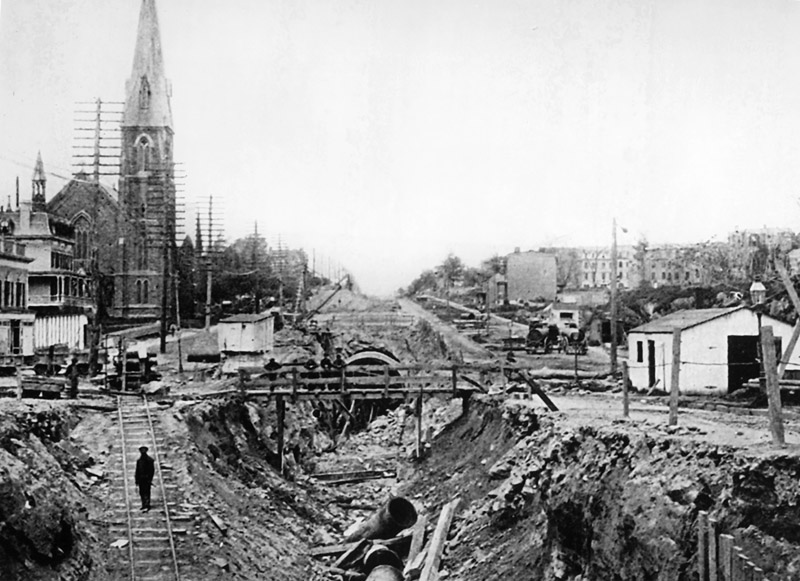 Blasting Through Bedrock Under the Sea…
Work Not for the Faint of Heart.
A barrel of rocks weighs 40 lbs.  Each Worker moved 50 barrels to the surface each day.
Today Subway Travel is Still the Best Deal in Town.
A Single Ride is $2.75/one way.
A 7-Day Weekly MetroCard is the Way to Go – Unlimited Rides…$31.
Get a Free Map from the Transit Booth – Put an App on Your Phone.
Go and Explore!
I Love Subway Tokens…
Alas they are Gone.  But Seeing a Renaissance as Urban Jewelry.  Silly?!
100 Years of Subway Cars are Proudly on Display at the Transit Museum.
Oh the Stories these Cars Could Tell…
Subway Car Advertising is Thought-Provoking…
And Windows into Bygone Eras.
Always Giving Timely Advice and Information to the Riders of the Day.
An Ad that Appears in Every Car Today…2016.  Tells a New Story.
Station Turnstiles are Showcased in All their Spinning Glory.
Underground Art Work in Bold Mosaics and Ceramic Relief…
Viewed by Millions Every Day but Never Really Seen…
Take a Moment and Look Now…
The New York City Transit Museum.  Worth a Trip…
So to Speak.  For Some Magic.