France is in Our Sights for a Vacation and I Couldn't Be More Thrilled.
A Year Away Gives Us Time to Do the Research.  To Save.  To Plan.
And to Get Very, Very Excited.
The Timing Seems Right for France….
High School French Lessons.  Check.
High School Humanities Reading  on WWI, All Quiet on the Western Front.  Check.
A Love of the American Girl Doll, Grace and Her Patisserie.  Double Check.
A Great Interest and Hours of Historical Reading on the History of WWII and its Battlefields.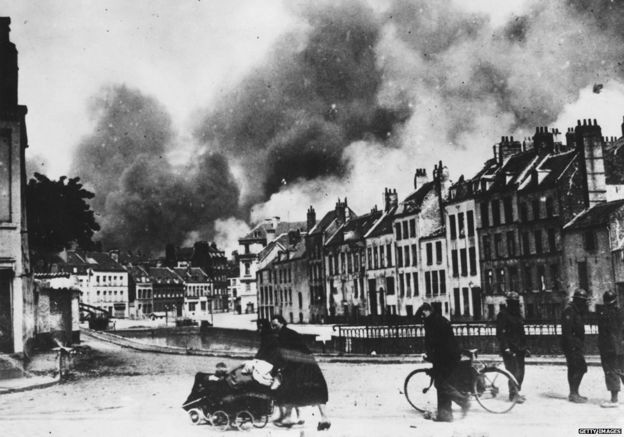 And My Continued Fascination with French Food.
French Fashion.
And French Black and White Design.
Having the Tiny French Café on the Next Corner Helps Too.
Today I Have a Lunch Partner.  My Cousin is in Town.  We Arrive at the Café as the Doors Open.
We Chat with the Chef/Owner of Le Troquet.
As He Speaks of France, His Eyes Sparkle and His Whole Being Becomes Animated.
He So Loves France and It Made Me Feel A Little Sad That He Was Here and Not There.
I Know The Feeling.
It's How I Feel About Brooklyn and the Sea.  There Are Times When I Actually Feel An Ache for Home.
I Miss the Ocean.  The Smells of Salt Air.  The Sounds of Seagulls.  And Fresh Seafood.
I Try to Make Here Home.  It is Home for Mr. Doodle and Our Girls…But Not Always for Me.
I Know That Longing For Home.  And I Feel It So Strongly in the Chef's Heart.
We Talk of Wonderful Places to Visit in France.  The Usual and Not So Usual Haunts.
Whether to Take Trains or Rent a Car.  Or Do a Little of Both.
Should We Stay Only in Paris or Travel to the Countryside.
The Palace of Versailles is a Definite.  Normandy is Important Too.
We Chat and Laugh With Our Travel Guide Before He Is Whisked Away to the Kitchen.
To Create Masterful French Dishes.
The Menu is a Delight.
Spinach Crepe.  Presented Like a Painting.  Almost Too Perfect to Touch.
The Vegetables and Rice are Worth a Second Look…Beautiful, Right?!
Spinach Asparagus Quiche.
The Vegetables Here are Worth a Third Look.  🙂
Time for Dessert.  Oh Yes We Are Having Dessert!
Profiterolles – Puff Pastries with Vanilla Ice Cream and a Dash of Cream.
Pastry so Light and Fluffy.  Ice Cream so Smooth and Rich.
Too Bad the Girls are at School…They'd Love, Love, Love These.
The French Café in the Middle of Downtown Albuquerque.
Almost Like Coming Home.  Magic.