Hail and Wind and Rain.
All Coming  In Late August.
We Timed It Just Right for an Authentic Indian Pueblo Meal Just before the Coming Storm.
At the Indian Pueblo Cultural Center.
Just Down the Road from Home.
There are Deer Dancers and a Corn Maiden in the Plaza.
Celebrating the 19 Indian Pueblos of New Mexico.
Mr. Doodle is from Laguna Pueblo.  For Most Visitors, the Cultural Center is a Tourist Attraction.
For Us, It's Like Coming Home.
The Smells.  The Tastes.  The Sounds.  All Familiar.
We Talk of His Mom.  Grandma.  A Lovely Lady Who Shared Many Meals with Us Here.
Never Forgotten.
The Pueblo Harvest Café & Bakery is Worth a Visit or Two.
Corn Dog Batter Hot Dog Bites with Sweet Potato Chips for an Appetizer.   Very Silly and Fun.
Breakfast Tacos – Carne Adovada Hash, Cilantro, Corn, Feta Cheese.  Delicious.
Posole – Pronounced "Poh – SOL – lee"
Grandma's Posole was Much Better than Here.  But Here is Pretty Good.
Green Chile Stew…that kid eats a lot of green chile stew.
Dark Clouds are Moving In, but Still Time for Dessert.
Vanilla Bean Ice Cream with a "tiny" pitcher of Chocolate Sauce.
Biscochito – Pronounced "Bis – Co – CHEE – Toe"
Biscochito Ice Cream Sandwich.
Grandma Would Have Loved This Fun Twist on Traditional Biscochitos.
Biscochitos are a spicy, anise-flavored cookie sprinkled with cinnamon.  A Holiday Staple in New Mexico and New Mexico's Official State Cookie.
My Favorite Part of the Meal?
Sharing Stories.  Lively Conversations.  Remembering.
And Planning a Summer Vacation.  For Next Year.
Can You Guess Where?
Magic.  Together.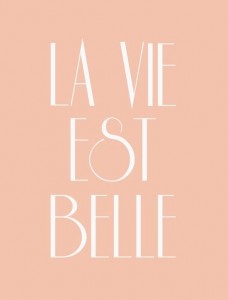 Do You Have a Special Place That Feels Like Coming Home?