I am Constantly on the Hunt for Places to Eat that are:  FUN.  LOCAL.  CHEAP.
Family Late Night Dining in Albuquerque?     Not Easy to Find.
Mr. Doodle says it has to do with the Ranching History of the State.  Early to Bed.  Early to Rise.
But I Found One.  The Range Café.
The Range Cafe Checks Off All the Boxes.   Local.  Fun.  Cheap.  Open till 9PM.
And Filled to Overflowing With Art Everywhere.
The Meals are Huge.  Sharing is Recommended.  The Food is Good.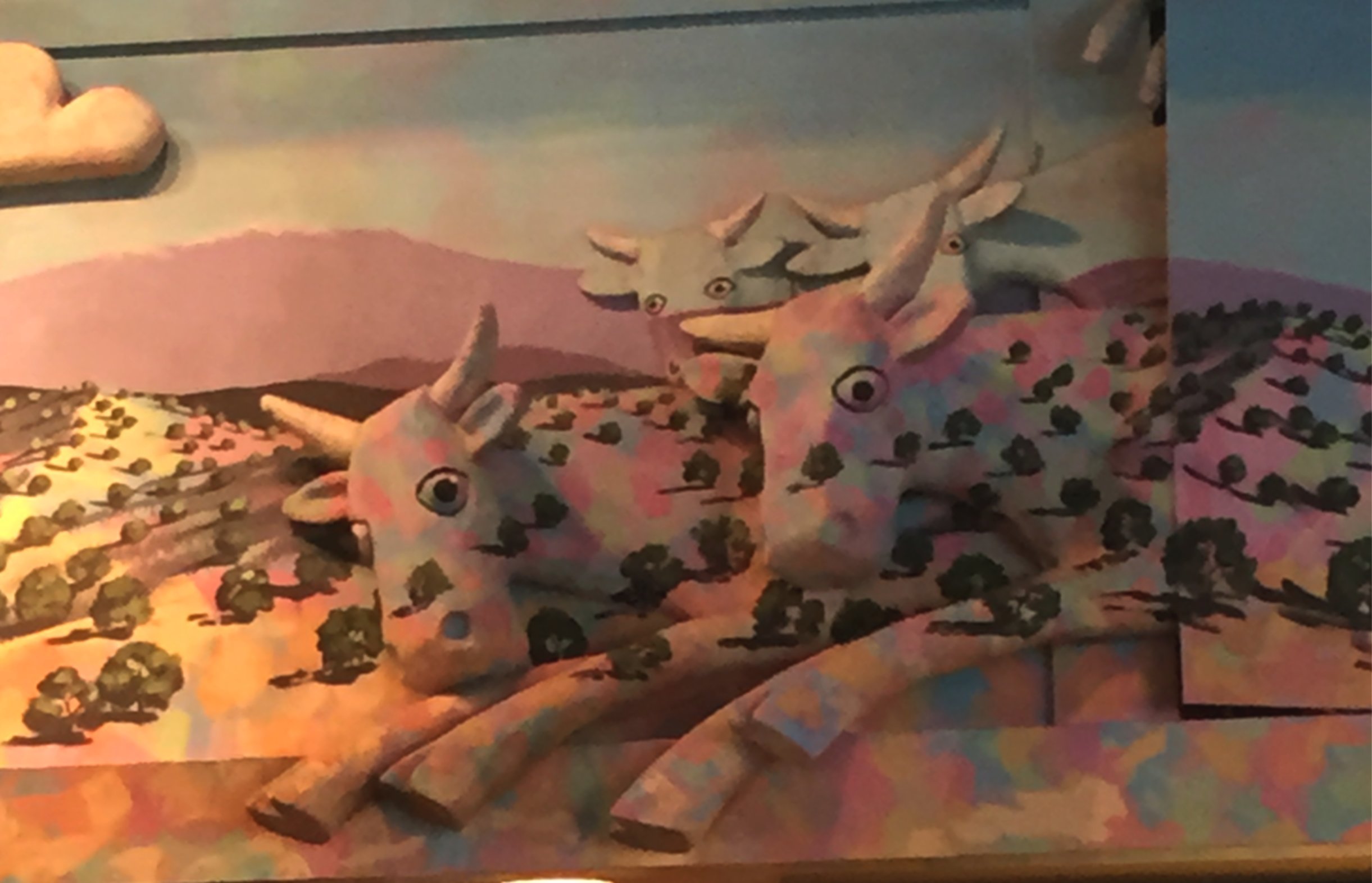 Very Good.
Green Chile Stew with Blue Corn Tortilla Chips.  Big Enough to Swim In.
A Rueben with Green Chile (Hey…it's New Mexico!) Overflows the Plate.
Blue Burgers are a Staple.  Better than Standard American Fare.
While You Eat, Check Out the Art.
The Art is Goofy.  And for Sale.
Frank Fell – A Local Artist who Loves Old Trucks and New Mexico Landscapes.
Fabulous Fun!
Even the Light Fixtures Here are Happy.
Late Night Meal Magic.  Yes!
I'll have a Burger with a Side of Hot Air Balloon Magic.