Can I Tell You a Secret?
Santa Fe. The Over-the-Top City Different. Capital of New Mexico.
200 Galleries in a 2-Mile Radius. Ultra Upscale Shops and Restaurants at Every Inch.
A Tightly Wound Spot.
But.
Santa Fe Can Also Be a Quiet, Reflective Place. If You Stop for a Moment and Listen.
Georgia O'Keeffe traveled to Santa Fe and Was Inspired By All that She Saw.
She Stayed.
"I found I could say things with color and shapes that I couldn't say any other way – things I had no words for."
We Don't Need to Go Far. Let's Begin at the Hotel. Take a Stroll Down to the Plaza. And Back.
Inn on the Alameda. Celebrating 30 Years of a Culture of Care.
A Lovely Place to Begin.
We Find Lush Patio Gardens Tucked into Tiny Spaces with Flowers Everywhere.
Courtyards are a Shaded Respite from the Sun.
Flowers Thrive in the Coolness.
Vibrant Colors against Adobe Walls.
Trees Anchor Courtyards and Skim the Sky. Twinkle Lights Sparkle.
Quiet and Safe Within Adobe Walls.
Adobe Structures. Massive. Solid. Built from the Earth.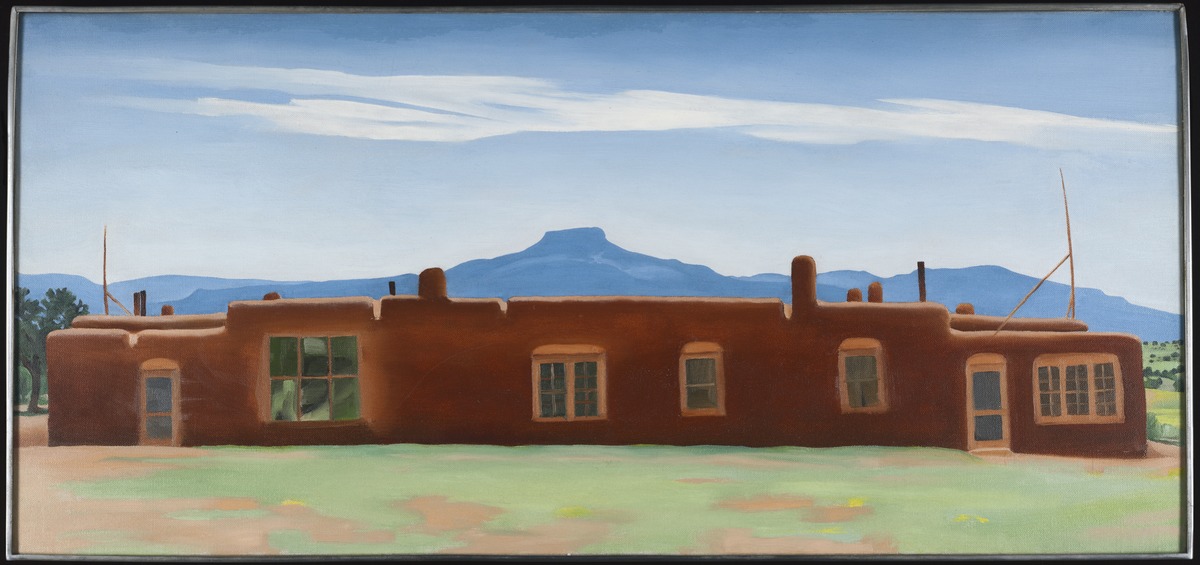 Metal Sculptures Throw Shadows across the Sky.
Cow Skulls. Deer Skulls. Ram Skulls.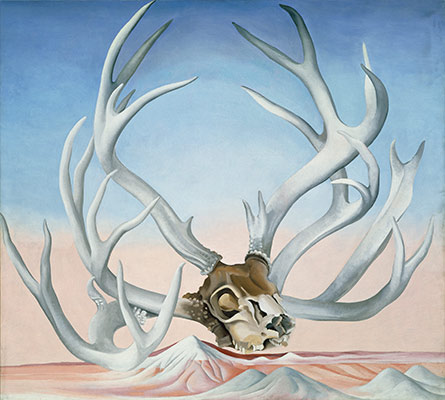 The Mountains in the Near Distance
Sage and Pinon Dot the Wide Open Spaces to the Mountain.
Under a Never-Ending Blue Sky.
Sky Above the Clouds
I Hope You Enjoyed Our Walk in Santa Fe.
Did You Feel the Quiet? And the Magical Inspiration?
Tomorrow Let's Do Some Shopping(!)