Summer Into Fall. What to Wear?
I'm So Done with All the Summer Stuff. Everything is Tired and Limp.
Floral. Floaty. Over.
I'm Ready for Cool Weather Dressing. But it's Still Hot.
Fall Clothes are Trendy. Classic. In Luscious Cuddly Cool Weather Fabrics.
But in 90+ Temps. Forget It.
Ahh, Problem Solved. Linen!
Sure Linen is Great for Summer. But Don't Relegate it to Only One Season.
Hello Fall. Hello Linen.
First a Pattern. Simple. An Elastic Waist Skirt.
No Zippers. No Bands. No Buttons.
Simple
You Can Do This. Easy. Remember…it's All About the Fabric.
Simple Lines + Fabulous Fabric = TaDah!
First a Pattern.
I'm Using the Gene Doll for Demonstration.
Hello Gene.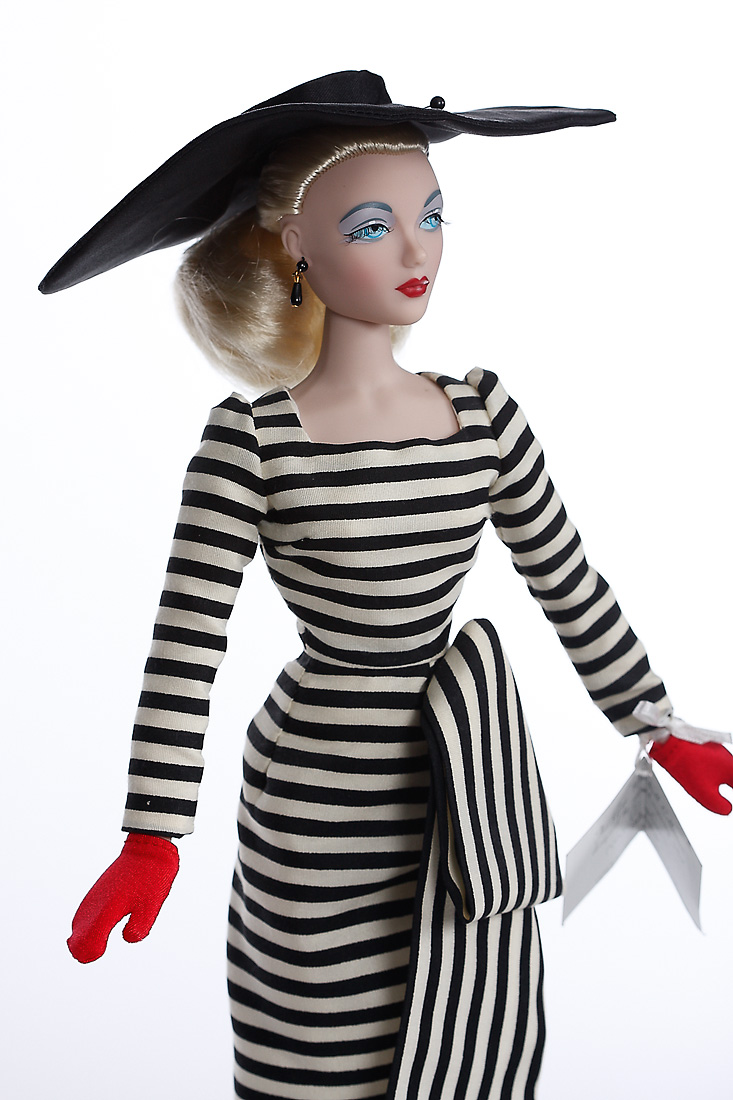 A Sheet of Butcher Block Paper Works Great. For Gene, I Used a Notepad. The Paper needs to be large enough to Cover Your Skirt Area.
Hold the Paper and Measure either side of your waist. Mark the Paper.
Connect the Dots. The Top (Waist) and Bottom (Hem) should have a Slight Curve.
After All, We're Curvy.
This is one Half of the Front. Cut Out 4 Pieces. All the Same Size.
Take 2 Halves and Sew Together. This will be the Front and Back of the Skirt.
Measure the Length. For the Width and Length, Cover the Front of Your Body.
Cut 4 Pieces.
Now the Real Deal…
One Piece Pattern. Cut 4.
Sew.
Once I learned how to make French Seams, I Never Looked Back.
Learn the Simple Technique for French Seams Here.
Professional.
Now the 4 Pieces are Sewn Together. The 2 Fronts. The 2 Backs.
Sew Sides.
Fold over the Bottom for the Hem. Sew.
The Final Step. Fold Over the Top. Sew. Insert Elastic.
Done.
30 Minutes!
Whoops. Work. Pop This On and Go…
Add a Black/White Striped Top.
30 Minute Magic!