This is a Sponsored Post.  I was Gifted the Product.  All Opinions are My Own.
You Know All the Reading Statistics.
Reading aloud  to our Children is important on so many levels.
It is the single most important activity leading to language development. Reading aloud builds word-sound awareness and is a predictor of reading success.
Reading aloud builds motivation, curiosity and memory.
Reading aloud to infants stimulates language development even before a child can talk.
Reading aloud gives comfort and warmth and love to a child.
And What about Singing to a Child?  Or better Yet…Singing and Reading to a Child?
It's Here…Kidioke Sing-A-Long With Me!
A Reading and Singing Activity for Parents and Children to Share Together.
I Was Asked to Review Kidioke Children's Sound Books…
In One Word  –  Fabulous!
Bedtime.  Everyone is Tired.  Teeth Brushed.  Tucked in.  Cozy.
Time to Be Close and Share a Story Together.
With Kidioke, You Can Read and Sing a Story Together.
No Wires.  No Plug-Ins.
Just Push the Button and Let the Magic Begin.
Suddenly, Billy Joel, The Temptations, or Louis Armstrong Will Be There With You.
To Sing and Read Together.
Kidioke has Wonderful Book Choices…
My Girl by The Temptations.
What a Wonderful World by Louis Armstrong.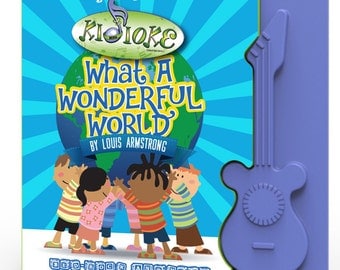 Tonight Our Bedtime Story was Lullabye (Goodnight, My Angel) by Billy Joel.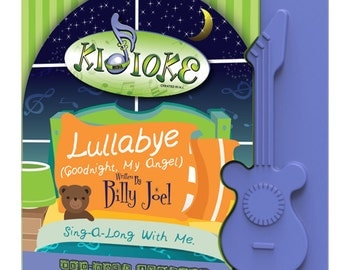 Sweet.  Soothing.  Comforting.  Warmth.
The Price is $19.99.
Order through Kidioke Media, LLC.  And there's Free Shipping!
And it's a Board Book to Stay Strong with Constant Use.
Even Kittens Love Kidioke.
Listening to My Sweethearts Sing and Read Together is the Magic.
Bedtime Magic.