A Quick Peek at Nutcracker Rehearsals.
Faster than You Can Leap and Twirl and Say Sugar Plum Fairy,
It's Nutcracker Season!
Here We Have the Trifecta of Nutcrackers…
Beginning Thanksgiving Weekend and Ending Christmas Eve Day, Three Local Ballet Companies Twirl their Stuff.
Each has a Different Spin.  All are Dazzling and Fun.
The Nutcracker is a Holiday Tradition for Us.
But No Matter How Many Times I Watch It…I Still Cry.
The Snowflakes Do It For Me.
I remember the very first time I saw The Nutcracker.  It was George Balanchine's Nutcracker with the New York City Ballet at the New York State Theatre.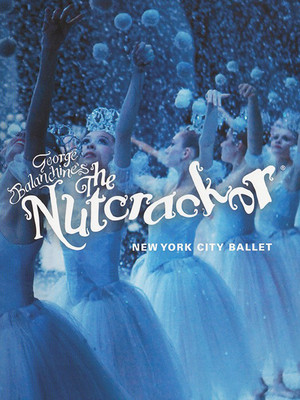 The Party Scene with the 40 Foot Tall Tree was Breathtaking.
The Battle Scene with Clara, her Nutcracker and the Mice was Thrilling.
And then at the End of the First Act, It Begins to Snow.
Tiny Dancers Float on Stage.
In Sparkly Blue and White.  Carrying Snowballs.
As the Music Swells, the Snow Falls Faster, Swirling around the Dancers and the Floor.
I hold my breath.
I cry.
I Love The Nutcracker but I Never Dreamed that One Day I would have Nutcracker Dancers of My Own.
This Year We are Living with a Soldier in Act I who becomes an Angel in Act II.
Here's My Soldier…
And a Grown Up Angel who Dances with the Snowflakes in the Snow Scene.
Oh My…This Could Be Tough.  And Magical.  🙂