We Viewed 1000 Futons.
Or FA-TOONS as My Mom Calls Them.  🙂
For a Simple Refresh at Home.   A Refresh of the Fireplace Room.
The Space is Narrow.  Tight.  Darker than other Rooms in the House.
With a Turquoise Door.  White Fireplace.  White Banco.  Wood Floor.
Overseen by an Antelope.
Affectionately called "Jack"…you know, Jack-A-Lope.
Since I Love the Beach and Water, the Space will Get a Subtle Beach Vibe.
Shells for Décor.  Ok…So not very Subtle.  But we'll make it work.
But done on a Tight Budget.
So We Tried Overstock.
We Need a Small Sofa that will work as a Guest Bed.
A Guest Bed that can Sleep 2.
Overstock has HOURS of Futon Viewing.
Price Ranges from Crazy High to Wait-How-Much-Was-That-One(?).
And Free Shipping.
Perfect Viewing for a Cold, Gray Sunday.
Want to See Some of the Contenders?
Option 1.
Sleek.  White.  Faux Leather.  Good Size.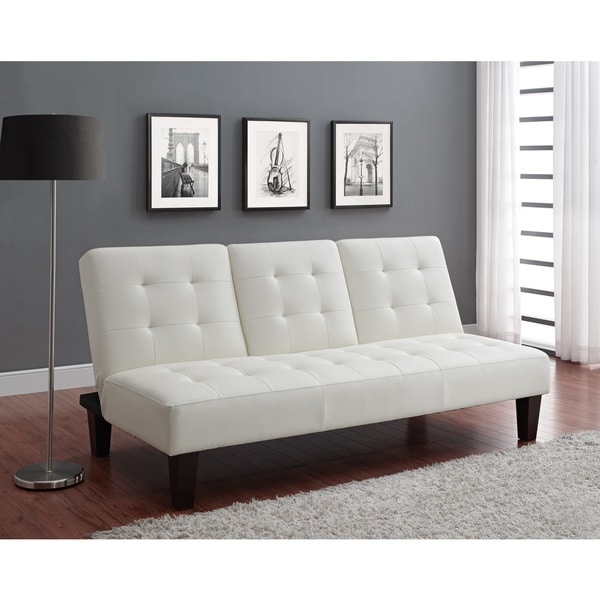 Sleeping 72″ Long.  44″ Wide.  Only a little wider than a Twin.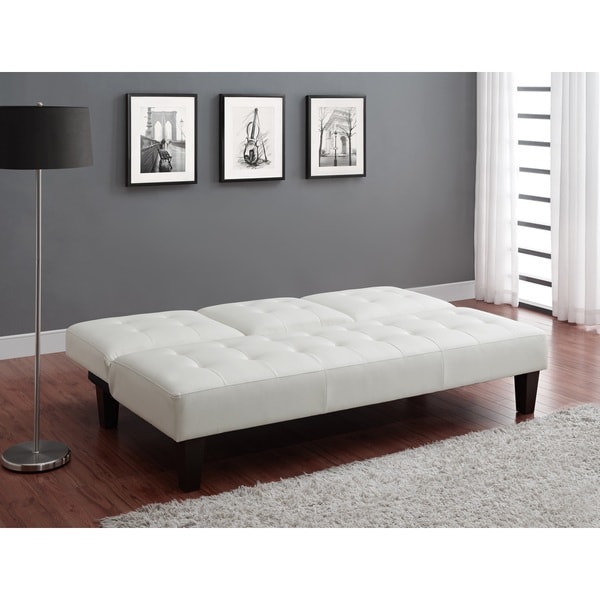 Sofa Back is Not Finished.  Too Small for Sleeping.
Pass.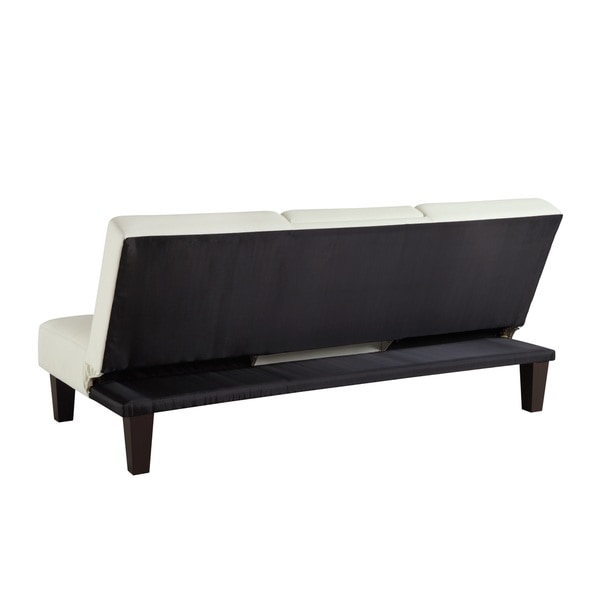 Option 2.
Maybe a Too New Englandish Look?
The  Mattress is Wide Enough for 2, but Looks Lumpy and Too Bedroomy.
Midcentury Modern at LL Bean.  No.  Pass.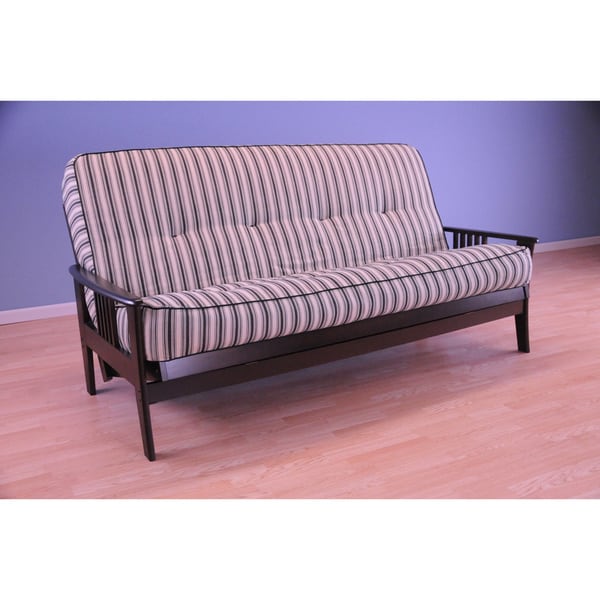 Option 3:
Sleek Italian Design.  Fits in the Space.  67″ Long  38″ Deep.  6″ off the Ground.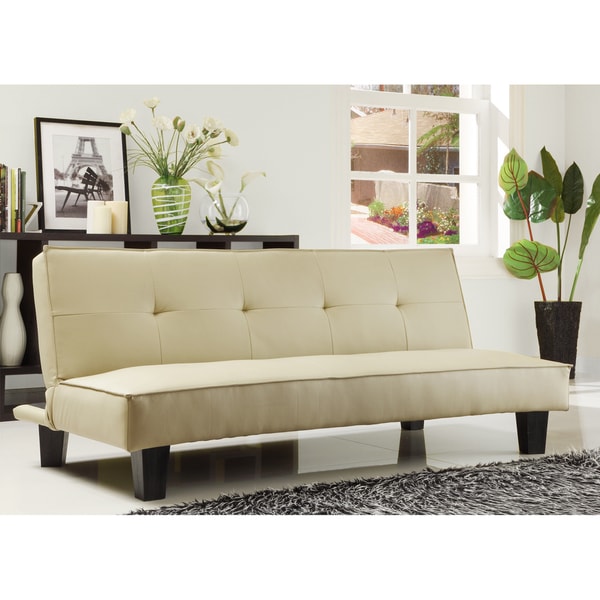 But Sleeping is only 38″ Deep.  Not Good for 2.  And Too Low to the Ground.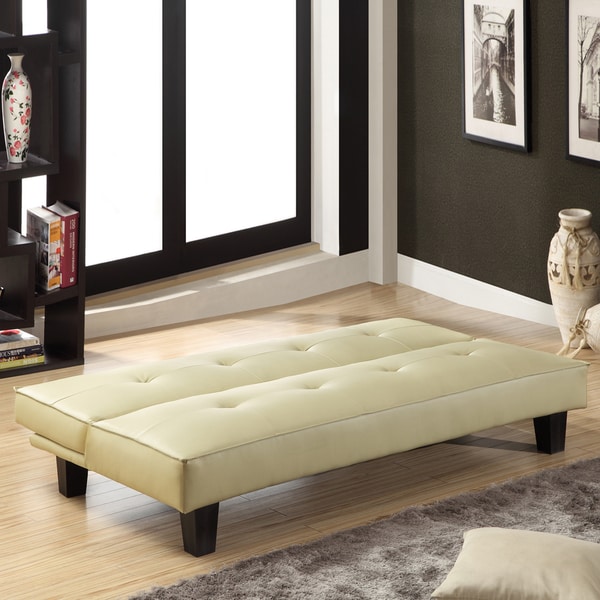 An Overstock Review noted this one is good for kids and Umpa Lumpas. 
Pass.
And then just before the end of an Exhaustive Search, this Popped Up…
Option 4:
In Orange…the Color of the Inside of a Conch Shell.
More of an Orange/Pink.
Overall Dimensions:   77 x 29 x 34.   It will Fit in the Space.
Simple Lines.  Sleek and Modern.
Hope it's Not Italy meets the Good Humor Truck.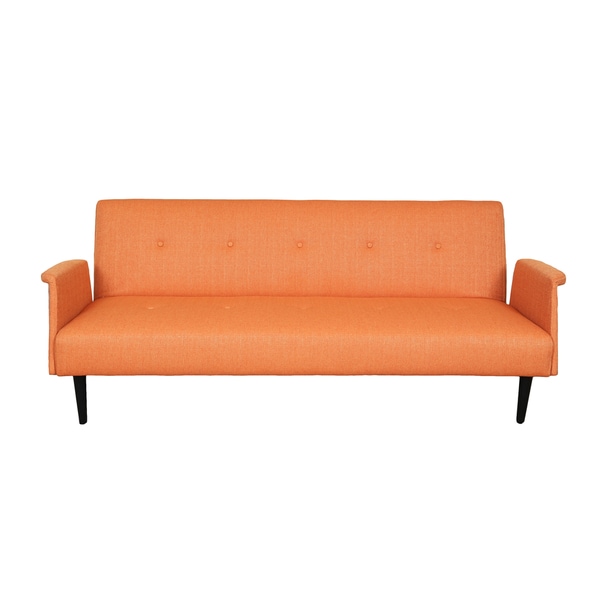 Dimensions for sleeping:  77 Long.   42 Wide.
$400.  5 Star Reviews.
"Beautiful quality and way more substantial than expected. Absolutely beautiful."
"We will be using this couch in the office as a back up sleeping arrangement for our guests. Perfect size and color. Easy to put together, however took 2 people for that."
Kind of Fun in a Sleek Urban Way.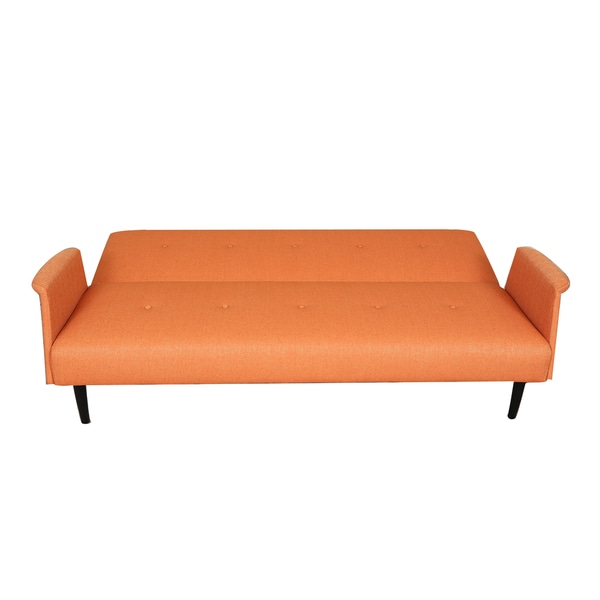 Might be Perfect for Our Newlywed House Guests.  🙂
And Shipping is Free.
Hello Orange Sherbet!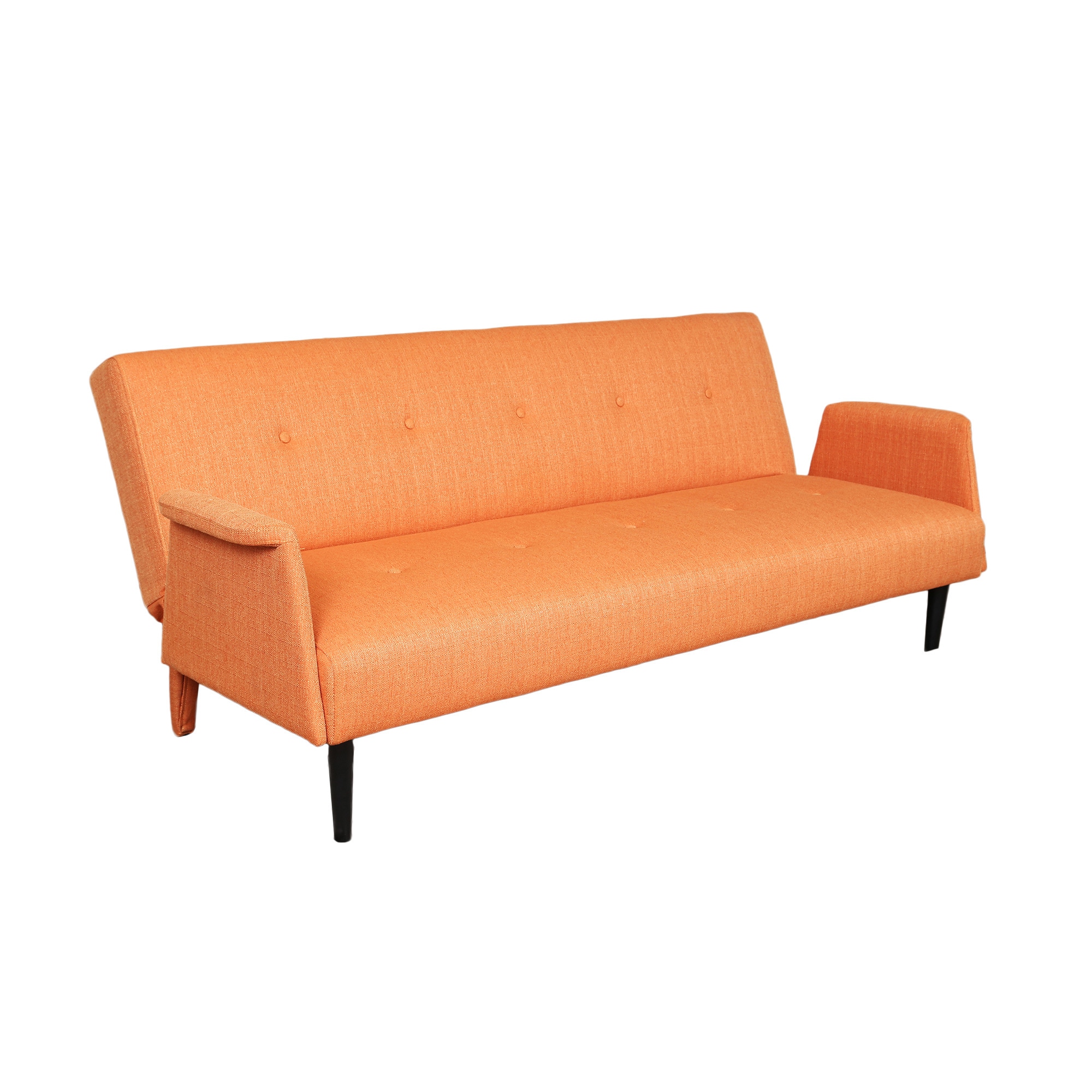 But wait…an Orange Sofa?
Here in One Month.
OK.
Can't Wait to Meet You.
Can't Wait to Show You.    The 1000 Futon Magic.  🙂