Shopping at TJ  Maxx is an All-Over-The-Map Experience.
From Clothing to Jewelry.  Women. Men. Kids. Handbags. Home.  Furniture.
A Mini-Department Store of Quality Goods with Discount Prices.
My Sister Got Me Hooked on TJ's and I Never Looked Back.
At TJ's, there are Surprises Around Each Corner. I assume TJ's is Filled with Discontinued Items.
But No Matter.  The Thrill, for Me, is in the Hunt.
Recently, Buzzing through the Aisles with my Shopping Cart, I Stopped Dead in My Tracks…
At These.
Mr. and Mrs. Mugs.  White with Glossy Red Interiors.  Great Weight.  Sturdy but Delicate Handles.
I Turned the Mug over to See the Maker.  Rae Dunn.
OK.  Never Heard of Rae Dunn, but there was a Sparkle to the Mugs that Spoke to Me.
$4 each.  Sold.
On another TJ's Adventure, these Pet Dish Bowls Called My Name.
GULP.  NIBBLE.  FEAST. 
White with Delicious Turquoise Interiors.  Skinny and Bold Hand-Drawn Letters to Identify Each One.
Perfect for the Fur Ball Felines.
Again, Flipping Over the Bowl for the Maker.  Hmmm…Rae Dunn.
I Guess I Really like Her Stuff.  Who is She?
Wow.  Did I Get an Eyeful with a Bit of Research on the Artist.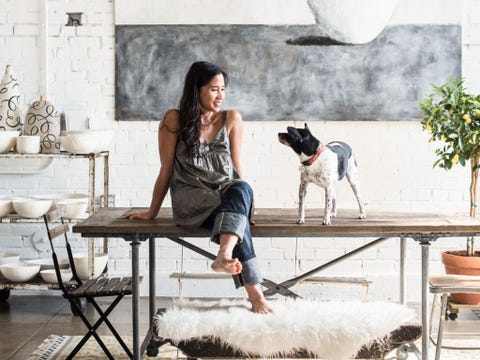 Meet Rae Dunn.
Rae Dunn is a California native and resides in the San Francisco, Bay Area. She has a Bachelor of Arts Degree in Industrial Design and worked in graphics and fashion design for several years before discovering clay, which has now been her passion since 1994. Rae currently has a line of wares that is sold nationwide.
"I don't think my art is a reaction against the complexity of life today, but rather a way for me to embrace the joyful, spontaneous elements of daily life that seem to be wanting in so much of what we do. Today, more than ever, I think we all need to slow down and grasp that which is honest, real, and personally satisfying. I try to express those feelings in all of my work."
Built entirely by hand, Rae's work often elicits a physical response, asks to be touched and provides a sense of reassurance that we have our feet on the ground. "In my own way, I am driven to find that balance between expressing something that is deeply meaningful to me, and creating a sense of joy that might quietly touch the lives of others."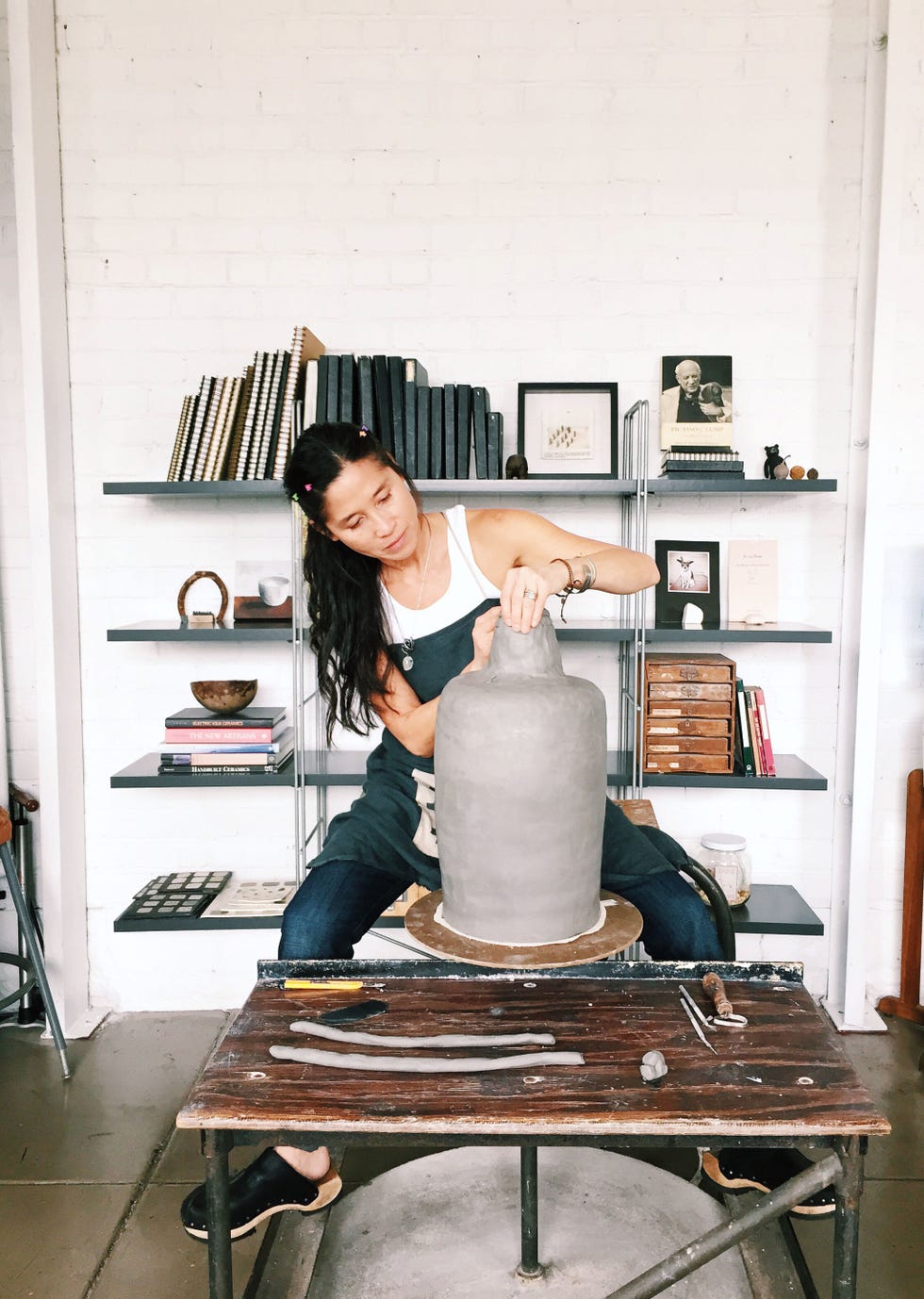 Rae Dunn Pottery Speaks to Me.  I Find It Enchanting.
Crisp White Ceramics with Whimsical Hand Drawn Black Lettering.
Words that are Funny and Bold.  Sometimes Paired with Line Drawings.
Organic Pieces that Feel Good to the Touch and Bring Happiness to the Heart.
Oh Yes.  Rae Dunn Speaks to Me.  Loud and Clear.
At Another TJ's Outing, These Rae Dunn Pieces were Uncovered.
A Baking Dish with Old-Timey Typewriter Text and a Simple Line Drawing.
Tiny Plates with a Punch.
A Plump Teapot to rival Mrs. Potts.
Ohh…and these…Dressing Table Plates to Corral Pretties.  Water Color Illustrations Front and Center.
And From What I've Read, Rae Dunn Speaks to Lots and Lots of Admirers.
Her Pottery is Highly Collectable.
I Left These Pieces for Others to Discover.
Perhaps it's Age, but I Don't Want to Collect Just for the Sake of the Hunt.
No More Stuff to Amass Stuff.
I Want to Collect what Strikes My Fancy.  What I Will Use.
 Multi-Purpose Objects that Give Me a Chuckle.
Usable.  Whimsical.  Collectable.
"Eggcellent"
Oh Yes, and Magical.  🙂
Am I the Last to Discover Rae Dunn?
What are You Collecting These Days?