Was I Excited About the Royal Wedding?  Oh My, Yes.
In My Humble Opinion, a Royal Wedding Must Be Viewed Live.
Fresh and Natural Evolving.  Free from Others' Commentaries.
You and the Event.
I Admit I Went a Bit Crazy with the Prep.  Planning, Shopping, Creating Party Favors.
For Just Us.   Our Table for 4.
But We Are Celebrating History.  Together.
My Family Knew I Was Excited.  But With Plenty of Eye Rolls and Chuckles.
I Could See They Were Trying to get On Board with My Enthusiasm.
But 4AM is a Bizarre Hour to Have a Party.
And the End of the Week is Not Usually Our Finest Hour.
So By Friday Night, I Was Getting…oh, what shall I call it?…Resistance?
Do We Have to Cut Up ALL This Fruit?  Right Now?  Can't We Do This in the Morning?
Why are You Going to All This Trouble?  It's Just Us.
Then I Remembered What My Mom had Reminded Me…
"You Get Excited.  And That's Great."
But You Have to Remember in this Life, Everyone Won't Share Your Enthusiasm."
Hmmm.
  I'll Try A Different Approach with This Crowd.
"How About We Just Do the Fruit Tonight?   I'll Cut.  You Pop in Plastic Bags."
Of Course the Watermelon has to be (at the very least) in a Basket Shape.
Even Just For Us.
Setting Out the English Spode.
 Is the Man Pushing the Lady in the River just downstream from Windsor Castle?
And All the Silver.
Glasses for Sparkling Fruit Drinks.
Jobs Completed.
And To All a Good Night.  Early.
3AM.  I Can't Sleep.  I'm Afraid I'll Miss Seeing It All Live.
So I'm Up.
With Many Hours from Daybreak, I Bustle Around the Kitchen Getting Ready.
Like Any Great Athlete…I Find My Zone…And I'm Off.
And My Trick to Gently Wake the Troops…Bake Corn Muffins(!)
The House Fills with the Smells of Baking.  Goofy Toppers are Charming.
 On a Major Roll.  Making It All Fancy and Fun.
Fill the Basket with Melons and Strawberries.
Topped with the Bride and Groom.  I Made Lots of these Toppers.
Yes, Kinda Went a Bit Crazy.
Strawberry Parfaits.   A Sweet Treat.
Fruit Danish.
Sparkly Fruit Drinks.
Croissants.
Americans Enjoying the Smashing British Royals Eating Delicate French Croissants.
But Of Course.
4AM
And Just Like Magic, I Hear…
"Hi Mom!"    "We're Up!"    "We're Ready!"
There They Were.  Wearing Their Tower of London Tees.
Over Pajamas.  Big Christmas Smiles.
Right on Time.
They Offered to Set the Table. (!)  Wonky is Good.
Royal Wedding Bingo Cards.  For Competitive Watching.
While the Wedding Guests Paraded into St. George's Chapel…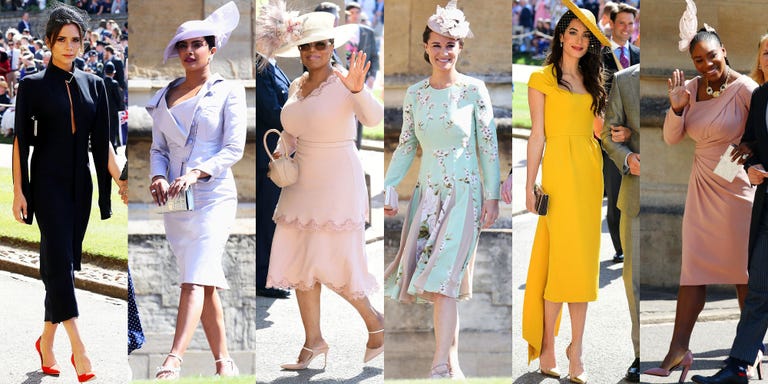 We Cooked Moonstruck Eggs.
Harry and William are Sighted…This is Really Happening…
And We Are Mesmerized.
Happy Tears.
First Kiss on the Steps.
The Carriage Ride and Waves!
Trotting at a Good Clip….Tough to Catch the Action.
A Blurry, Happy Smile.
We Even Waved at the TV.
Love It All.
A Trip to Windsor Castle?  Yes!
A Magical, Magical Experience.
Did You Watch the Royal Wedding?
Of Course You Did.
You Now Carry a Bit of History in Your Pocket.
That's a Good, Good Thing.  🙂