Should Schools Require Uniforms?
This Pressing Question, Will NOT Be Addressed Here Today.  Another Day, Perhaps.
But Not Today.
At this School (K – 8) Uniforms are Mandatory.  It's a Charter School.
When You Select the School.  You Must Follow the Rules of the School.
Not that I Worship Rules.  But in This Case, the School has Uniforms.
So We Deal with the Uniforms.
Burgundy Polo Shirts.  Khaki Bottoms.
Ugh.  Drab.  Boring.  Sorry.  But it's True.
In my opinion, Burgundy is a Non-Color.  Faded Red with a Hint of Blue.
But the Theory for Uniforms is that the Students will Come Together as Equals.
All Striving to Learn.
I Guess It's the Burgundy Color that is So Off-Putting to Me.
At one point I suggested a Change to White Tops with Khaki Bottoms and was Quickly Shot Down…
Parents Can't Keep Whites Clean.
Sorry… I Resent That.  But Today's Story is Not about that Either.
What about Black and White?  English Prep.  French Chic.  Classy.
With Lots of Moving Parts for Interest…Vests.  Shirts.  Blazers.
No.  Too Expensive for Parents to Purchase, I'm Told.
The Khaki Bottoms are Classic.  The Burgundy Differentiates This School from the Pack.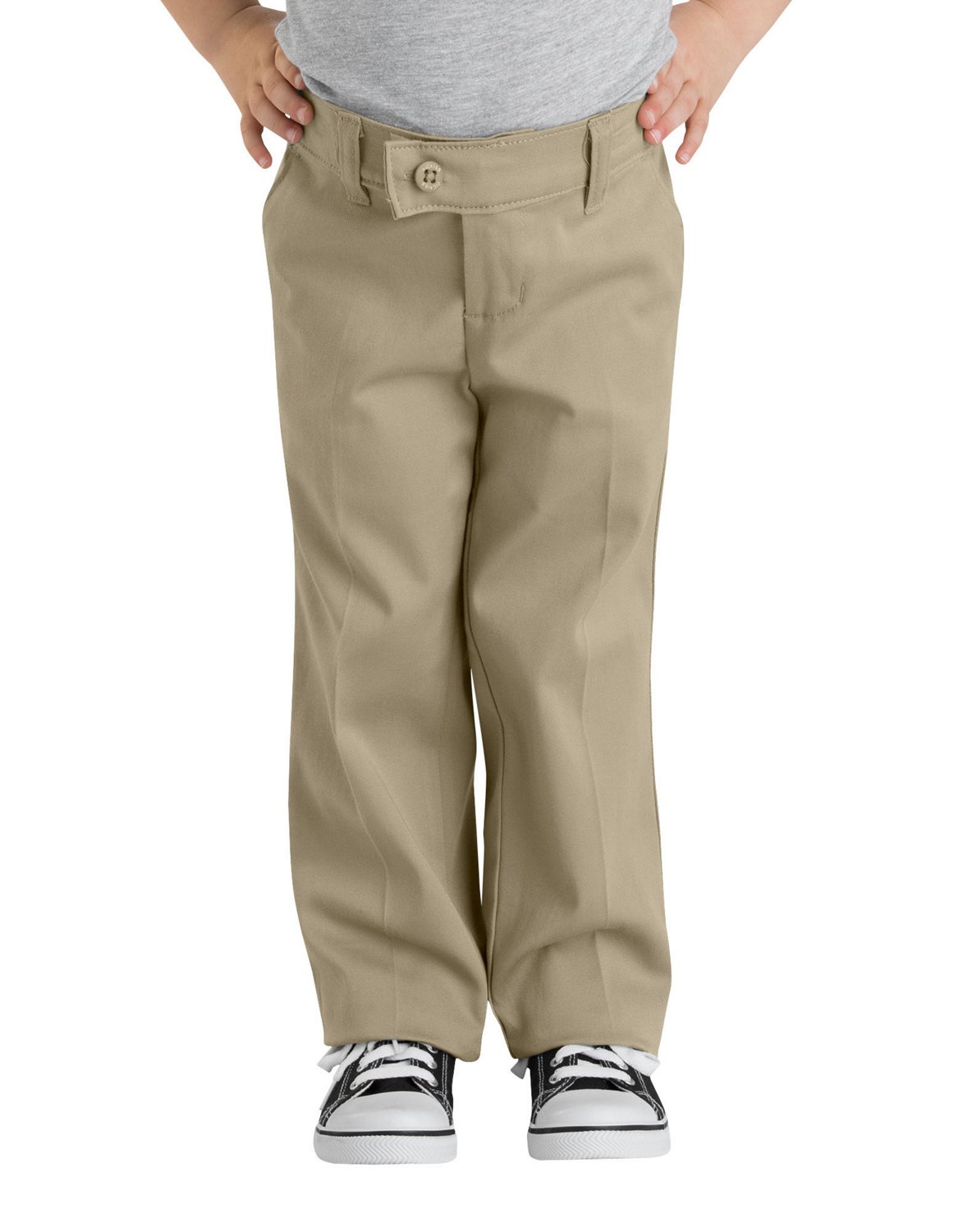 So How to Jazz Up the Uniform?
We Try in Very Subtle Ways.
Shoes.
The School Rule is Any Type of Shoe.  Any Color.  Any Style.
Ahh…some Creative Leeway.
But Missy Miss is a Brands Kind of Kid…Sneakers with Labels.  Converse.
Stay Safe within the Pack.  No Fashion Leaders.  After all, this is Mid-School.
Socks.  Any Style.  Any Color.
Yes.  Some Fun(!)  Little Mismatch.
Donuts.  Scented.  Silly.
Maybe.  But for Now, She Goes with Skimmer Socks that Don't Show Above the Shoe.
But I Keep Trying.
 School Accessories.
Backpacks for a Bit of Zazz.   This Year, in Mint Green.  Her Choice.
School Supplies.
Gel Pens in All the Colors.
Learning to Be Organized is the Key to Success.
Lunch Packs.  Photo-Realism Images.  Some Silliness at Lunch is Good.
And Acceptable.
Striving to Be an Individual in an Everyone-Has-To-Be-Equal World.
We're Getting There.
Our Back to School Sources:
Khaki Shorts ($6) and Pants ($8).  Costco.  Good Quality.
Izod Polo. J.C. Penney.  All the Colors. All the Sizes.
Converse.  J.C.Penney.  Good Source for School Shoes.
Socks.  Little Mismatch.  On line.  Socks sold in sets of 3 to Mix/Match.
Backpack.  Kohl's.
Lunch Packs.  TJ's.
School Supplies.  Target.  Costco.
Back to School.  All Shiny and New.
Filled with Wonderful Anticipation of a Fun and Successful School Year.
Burgundy Tops with Khakis Bottoms Can be Magical.
Because the Sparkle Comes From Inside.   Silly Me. 🙂