Poor February. One of the Colder Months with Not a Lot Happening. The Big Bash Holiday Euphoria is Long Gone and Spring is still a Wish Away.
But Then Fat Tuesday comes along. Time for One Last Bit of Fun before the 40 Days and 40 Nights of Lent.
Since we are way more than a Stone's Throw from New Orleans – we celebrate Fat Tuesday New Mexico-style.
Shrimp! Spinach Ravioli. Caesar Salad.
And..ta da…King Cake!
I've tried my hand at baking King Cake with disastrous results. I didn't wait for the dough to rise and had a Hefty Henry VIII kind of King Cake.
The next year I ordered a King Cake from a New Orleans bakery – it was delicious but wildly expensive…the shipping was more than the cake.
And all along a local baker sat just up the street from me and I never knew.
Pastian's Bakery. Family-owned. 46 years strong.
Cranking out Cookies and Pastries…
And GingerMen?? Or maybe GingerBears?? Anyway, they're cute.
I love the tradition of the King Cake. And the special baby that hides inside.
The New Orleans tradition, borrowing heavily from European influences, is believed to have begun in the 1870's. As part of this celebration, it is now traditional to bake a cake in honor of the three kings – the King Cake. King Cakes are oval-shaped to symbolize the unity of faiths. Each cake is decorated in the traditional Mardi Gras colors – purple representing justice, green representing faith, and gold representing power. A small baby, symbolizing the baby Jesus, is traditionally hidden inside each King Cake.
In New Orleans, King Cake parties are held throughout the Mardi Gras season. In offices, classrooms, and homes throughout the city, King Cakes are sliced and enjoyed by all. Like the Biblical story, the "search for the baby" adds excitement, as each person waits to see in which slice of cake the baby will be discovered. While custom holds that the person who "finds" the baby will be rewarded with "good luck", that person is also traditionally responsible for bringing the King Cake to the next party or gathering. http://www.neworleansshowcase.com/hisofkincak.html#.XlMwGm5FzIU
After all my searches and baking fails, I found the simplest recipe for King Cake…using Pillsbury Grands! Cinnabon Cinnamon Rolls. One Can and 3 Colored Sugar Sprinkles…Green. Yellow. Purple.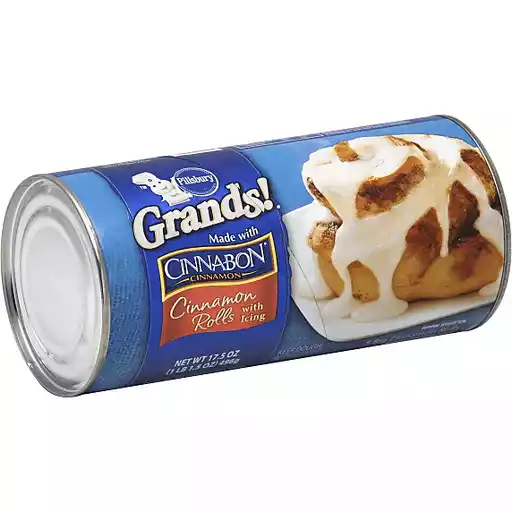 Simply unroll each bun into a long strip. Shorten the length by folding it in half. Twist the strip and place it on the outer rim of a round cake pan. Continue unrolling each bun, fold, twist and place in the pan to create a Ring with the dough. Bake according to the directions. Spread the top with frosting and sprinkle the sugars. That's it. For next year!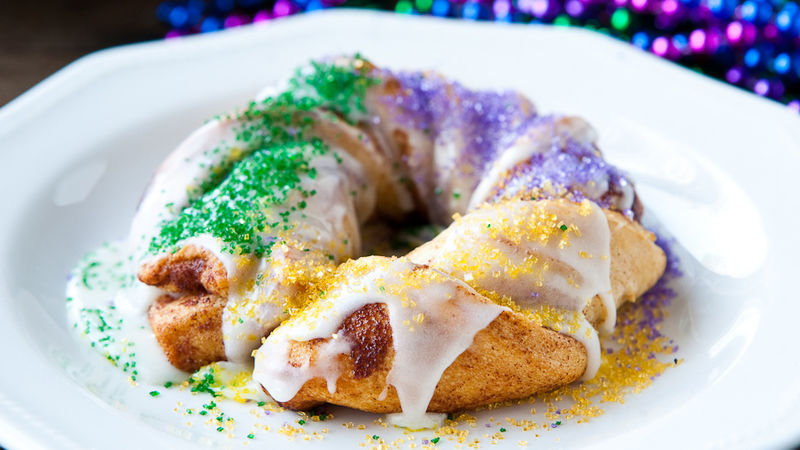 For Tonight – Add a bit of Zing to Your Fat Tuesday Dinner…
With a Crazy King Cake!
It's always Fabulous to Celebrate on a Tuesday!