Are You Keeping Up?
I'm trying, but the Craziness seems to just keep coming.
There are moments where I want to fall in a heap and cry.
There are times when I do an "Out of Body" experience and Watch the Grocery Shoppers around me. All in Masks. All trying their best to make this a Positive Pro-Active New Norm. Or so I think.
Before leaving the House, I now ask if everyone has a Mask.
And I keep a mask stash in my bag….with the hair ties and lip gloss.
Upon our Return, I ask if everyone Washed their Hands.
As the Weeks and Months slog on, Major Events are being Cancelled.
No Balloon Fiesta this Year after 47 years. Now set for October 2021.
The Make A Wish Foundation Fundraiser will be an On Line Event for 2020.
Working from Home is Working. Internet gets a bit wonky, but it's working.
The Pond Fish like my daily visits. I think. 🙂
And the Garden is getting more attention than ever before.
The 2020/2021 School Year will be a Hybrid of Home and School. Hmmm.
I'm not sure how that will go, but it seems that Everything that is Thrown At Us, We Collectively Deal with and Make it Work.
In much the same way that humanity dealt with the 1918 Pandemic.
Different, but the Same.
The 1918 influenza pandemic was the most severe pandemic in recent history. It was caused by an H1N1 virus with genes of avian origin. Although there is not universal consensus regarding where the virus originated, it spread worldwide during 1918-1919. In the United States, it was first identified in military personnel in spring 1918.
It is estimated that about 500 million people or one-third of the world's population became infected with this virus. The number of deaths was estimated to be at least 50 million worldwide with about 675,000 occurring in the United States. Mortality was high in people younger than 5 years old, 20-40 years old, and 65 years and older. The high mortality in healthy people, including those in the 20-40 year age group, was a unique feature of this pandemic. Centers for Disease Control and Prevention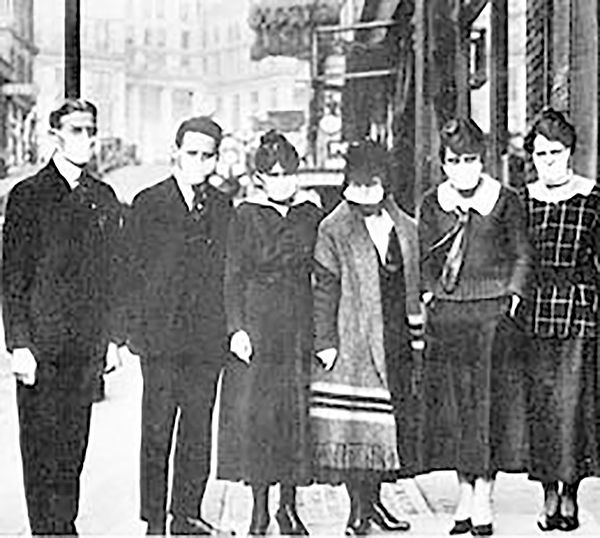 Scary Statistics to be sure. Are You Staying Safe? I hope so.
United We Will Stay Strong and Safe.
Together We Will Win this Battle.
But it would be nice to have a hit of Magic every now and then.