Edamame is the One Vegetable that my Kids will Eat. Bucketfuls, if they could. And it is Packed with a decent source of soy protein, it's rich in healthy fiber, antioxidants and vitamin K. So my big idea is to try growing Edamame in our little raised bed garden.
We Can Do This!
We Begin in May with Seeds ordered online – 30 Seeds total. I plant every one in Organic Soil. Only the Best for These Beans.
Within 2 weeks, tiny sprouts push through. They do seem very flimsy.
After one month, clusters of Bean Pods appear on the fragile plants. Guess I envisioned Jack and the Beanstalk plants…thick and strong and bursting with Bean Pods.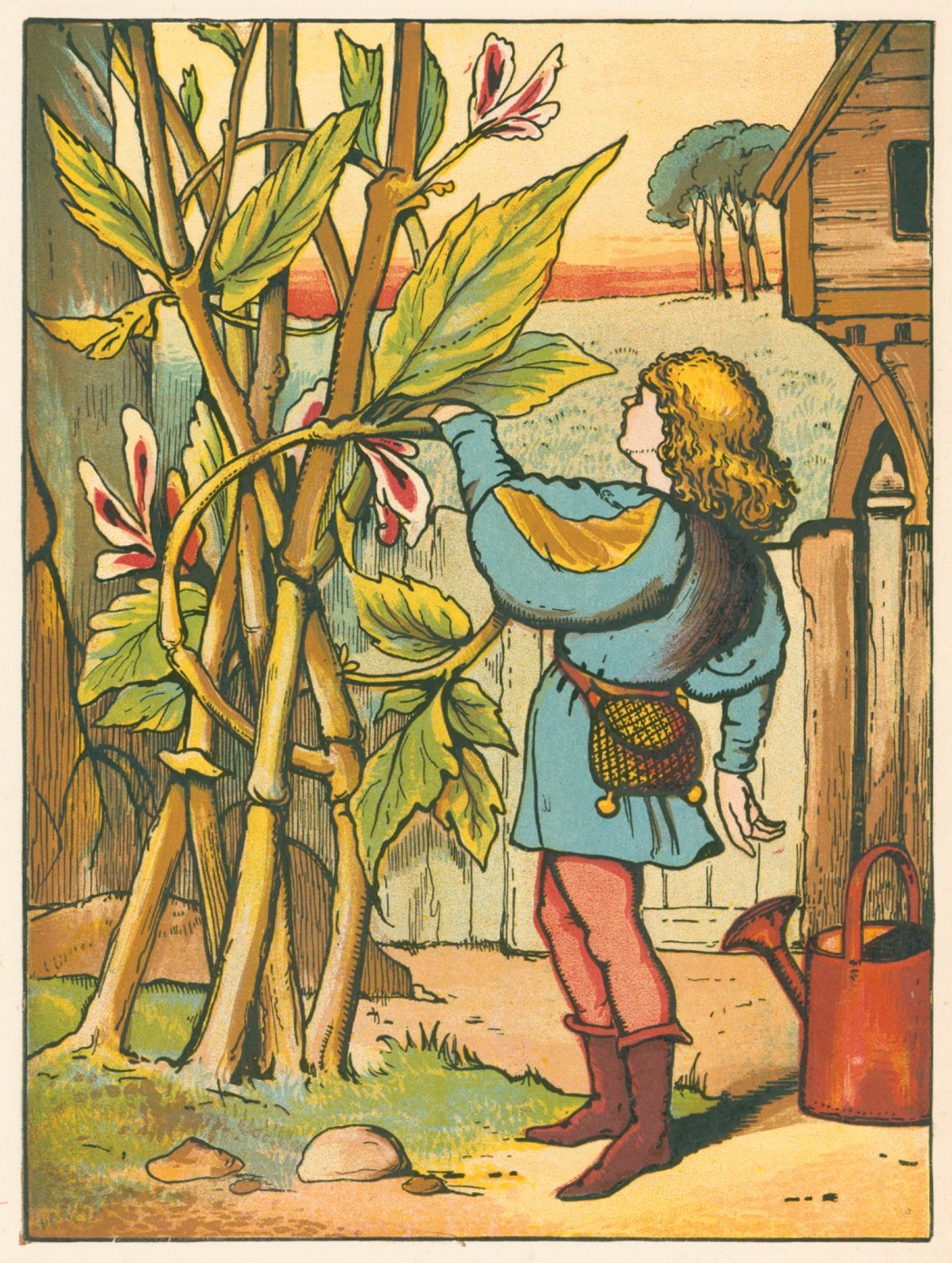 Hmm…maybe that really is just a Fairy Tale. 🙂
Two months, the Edamame pods begin to plump up. The leaves fan out.
Now the plants stand about a Foot Tall.
But still wispy. When the winds blow, I worry. Like a Clucky Mother Hen.
The Heat bears down and is Intense. Edamame wilts quickly in the sun. I water twice a day and hope for Rain. The Stock Tank/Pool has been Wonderful Relief from the Heat for us. But of course, Not for the Edamame.
I do research to figure out when the Beans are ready…."Once the edamame pods are green, plumb and the beans touch within the pod, pick them. If the pods turn yellow, it's too late."
We try to keep a watchful eye.
The leaves are starting to yellow. Maybe it's Time to Harvest Our Crop.
My Gardening Helpers. 🙂
"Pull the entire Plant from the Bed and Pluck off the Pods."
Uh Oh…We have some Yellow Pods. Hope the Taste isn't compromised.
A Raised Bed makes harvesting easy. All Nice and Tidy.
Now Pluck the Bean Pods from the Plant.
Every Seed Sprouted. We Have 30 Plants and about 300 Bean Pods.
Our Harvest…All Fuzzy and Green and Ready for Cooking.
Rinse Well in Cold Water.
Then Pop into Boiling Water. Cook for 2-4 Minutes. I did 4 minutes.
Cute, Right?
Ladle out the Pods from the boiling water. Sprinkle with Salt.
Pop in a Freezer Bag to Freeze.
To Serve. Microwave Frozen Edamame for 1 – 2 Minutes.
Pluck Beans from the Pod. Serve either Hot or Cold. With a Hint of Salt.
Have a Seat. Dinner is Served!
Magic!