Spode Christmas Tree?
For Years and Years, I Rebelled Against the iconic Tree.
Spode Christmas Tree?
No. I am Just Not that Matchy, Matchy Kind of Girl.
Too Old School. Too Tired. Everyone Has It.
And Then I Learned the History of the Spode Christmas Tree
In 1938, Harold Holdway, a young designer in Spode's England office was asked to design a Christmas pattern for the American market. He was faced with a dilemma…he had never seen a decorated Christmas Tree! In his first sketch the presents were suspended from the branches. "Wouldn't that cause them to droop?", he wondered. He amended his sketches when told the American tradition was to place gifts under the tree. Holdway used another Christmas icon in a most delightful way, adorning the top of the tree with jolly St. Nick. We find his design both unique and charming, as to Spode Christmas Tree lovers the world over. – Spode UK.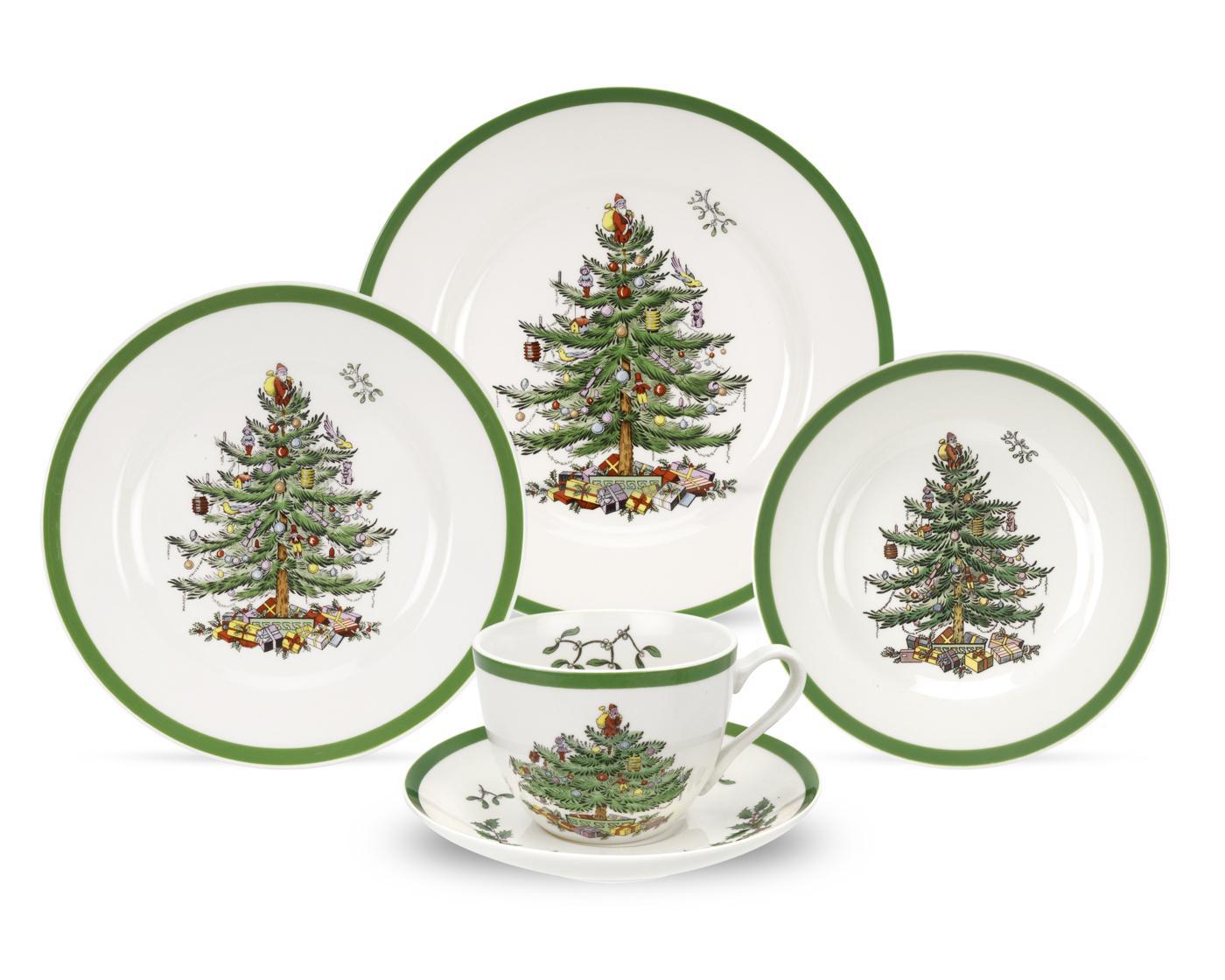 Spode Christmas Tree – Place Setting Here.
I am a Collector of China. Kind of Can't Help Myself. 🙂 And Holiday China is My Favorite China to Collect.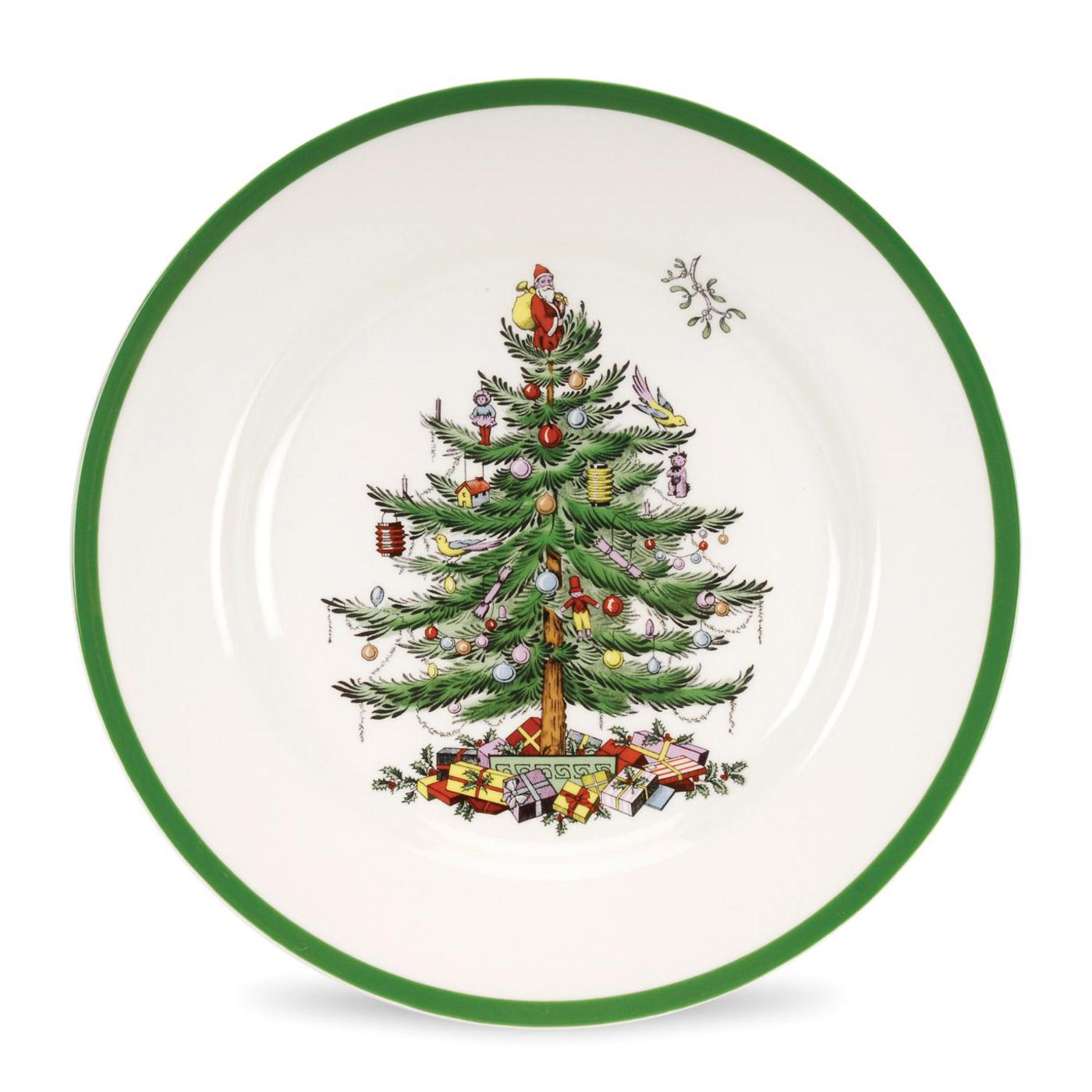 Dinner Plates 10 1/2″ – Set of 4 Here.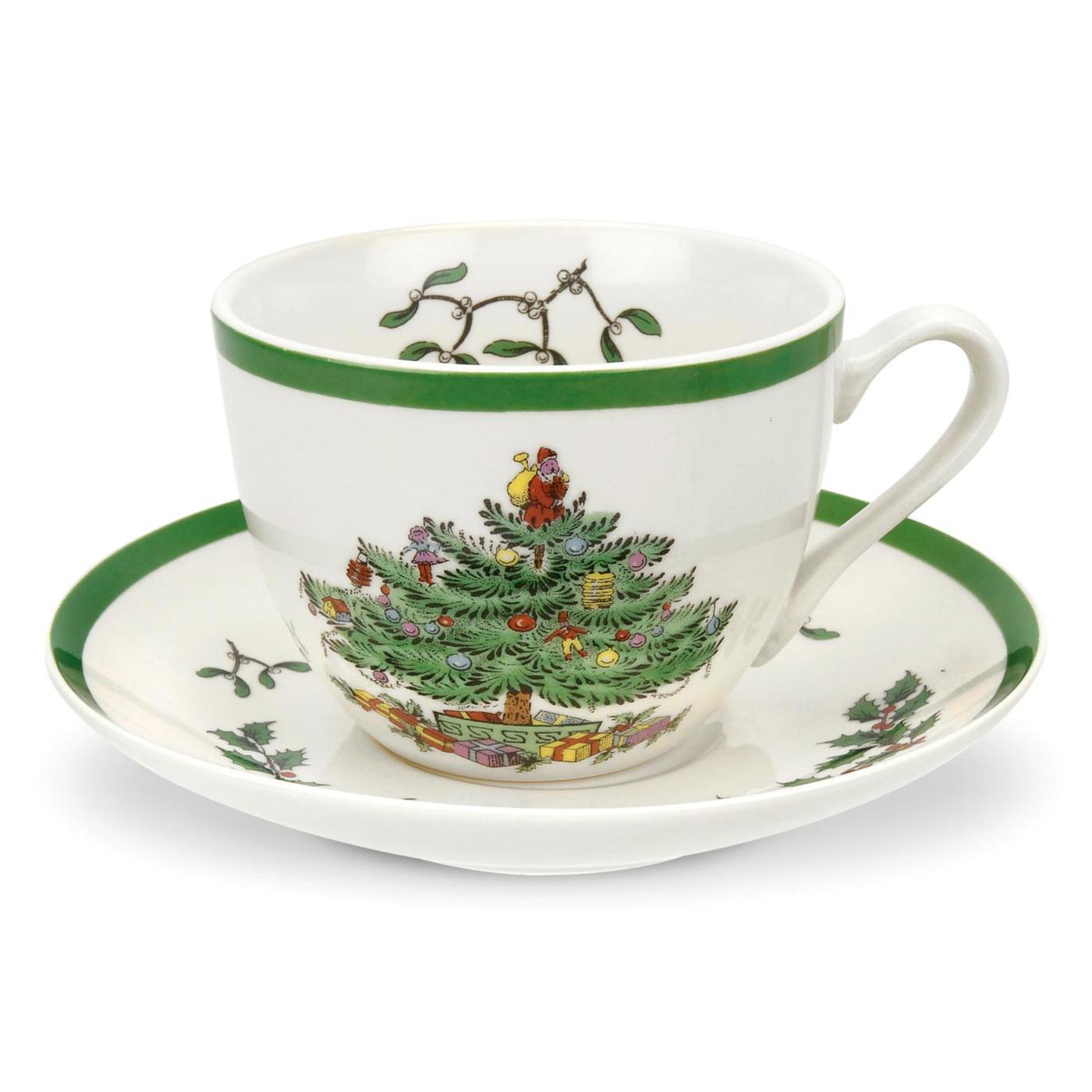 Tea Cups and Saucers – Set of 4 Here.
So This Year…This Crazy Year…I Stopped and Looked Again. And Fell in Love with The Tree.
Spode Christmas Tree – in beautiful Ceramic Porcelain.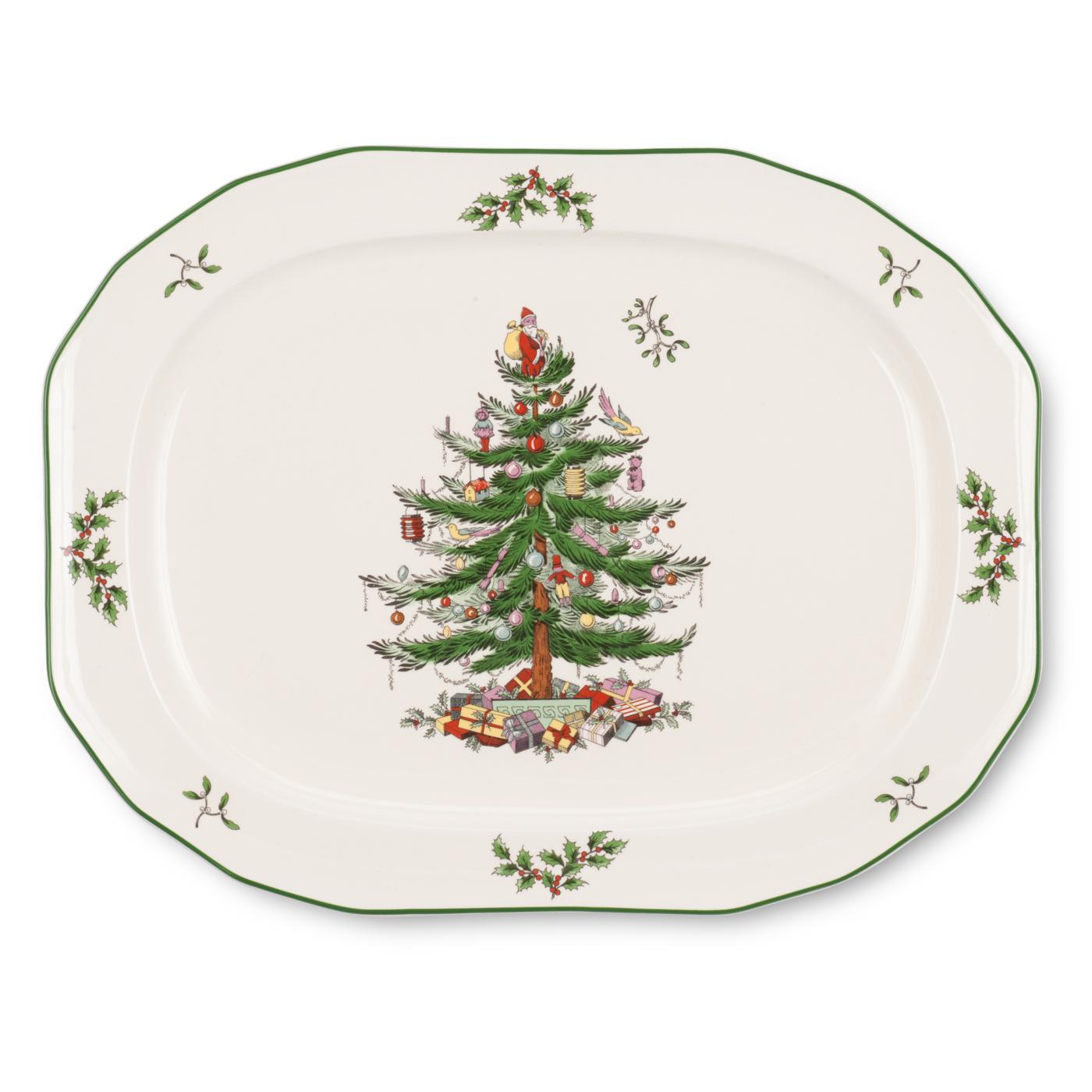 Maybe it is all this Sheltering in Place and Wanting to Protect My Family and Wanted Us All To Be Safe, that has brought this Change of Heart.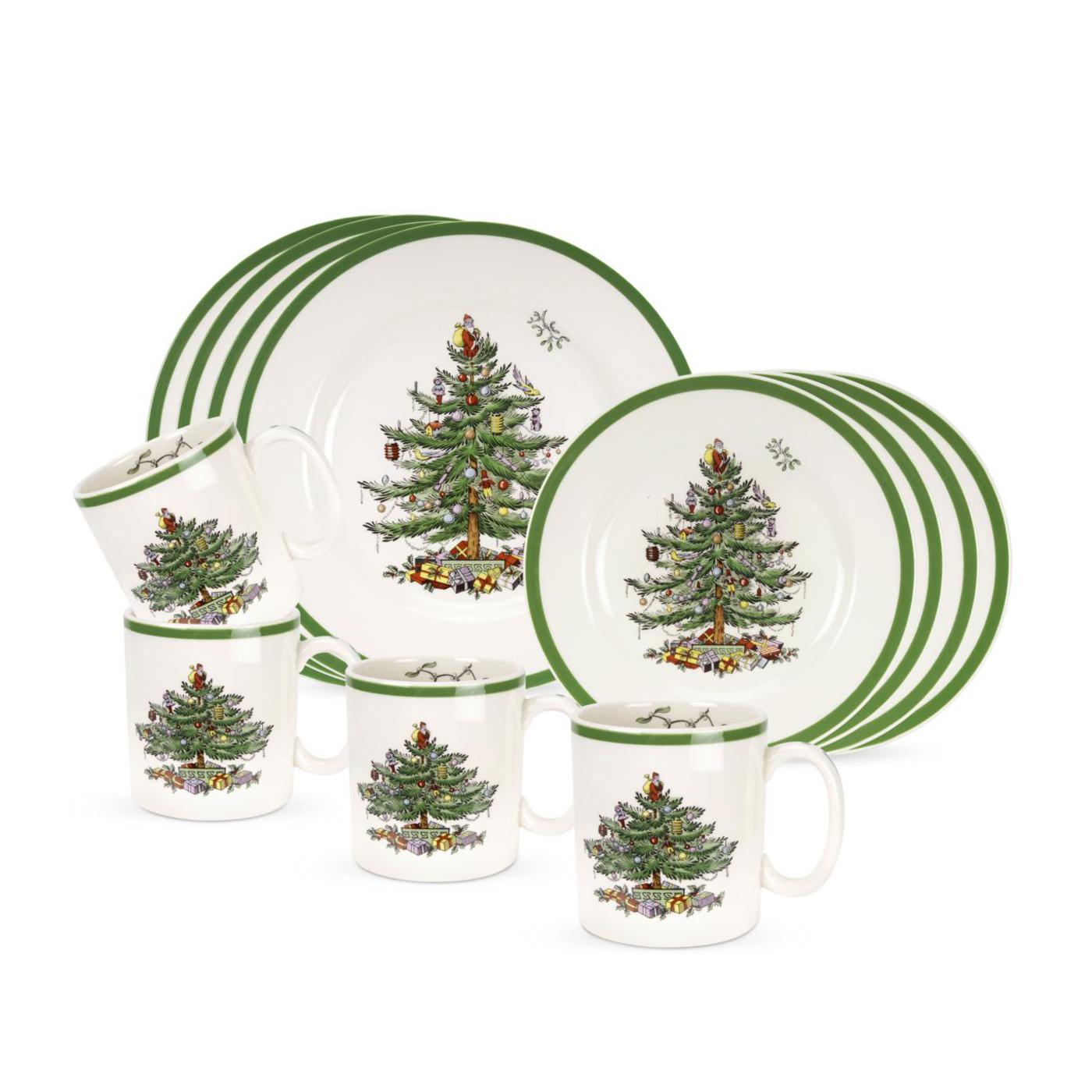 12-Piece Place Setting Set – Here.
Spode Christmas Tree speaks fondly of Home and Magic and Being Together to Gather 'Round the Tree…Even when We Can't Be.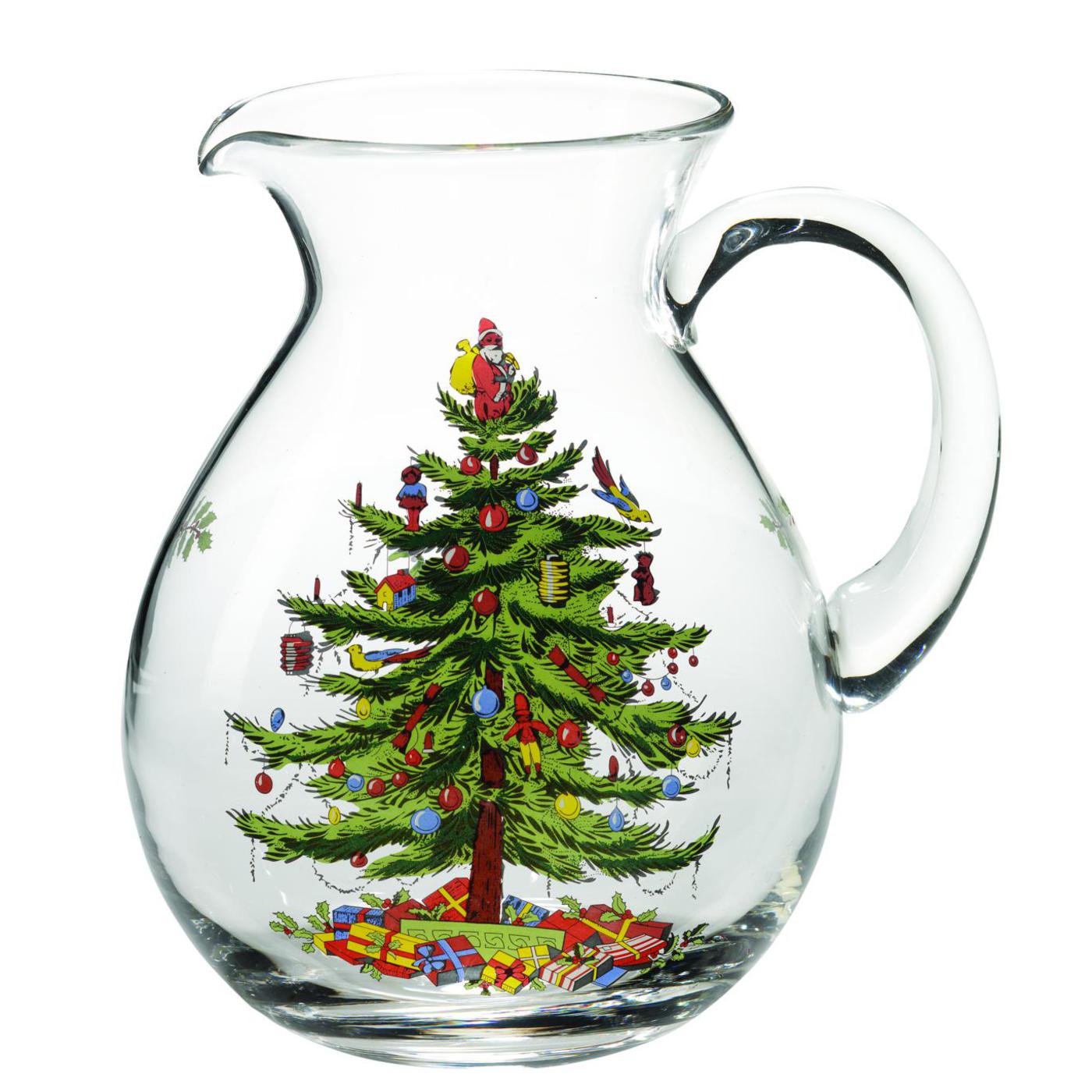 Spode Christmas Tree Glass Pitcher – Here.
And I Know This Is Exactly What My Family Needs this Christmas.
Perhaps Your Family Does Too?
And I Love How the Spode Christmas Tree Cozies Up Nicely to My Santas.
Is This Your Year for Spode Christmas Tree? This Crazy 2020 Year?
Yes! Me Too!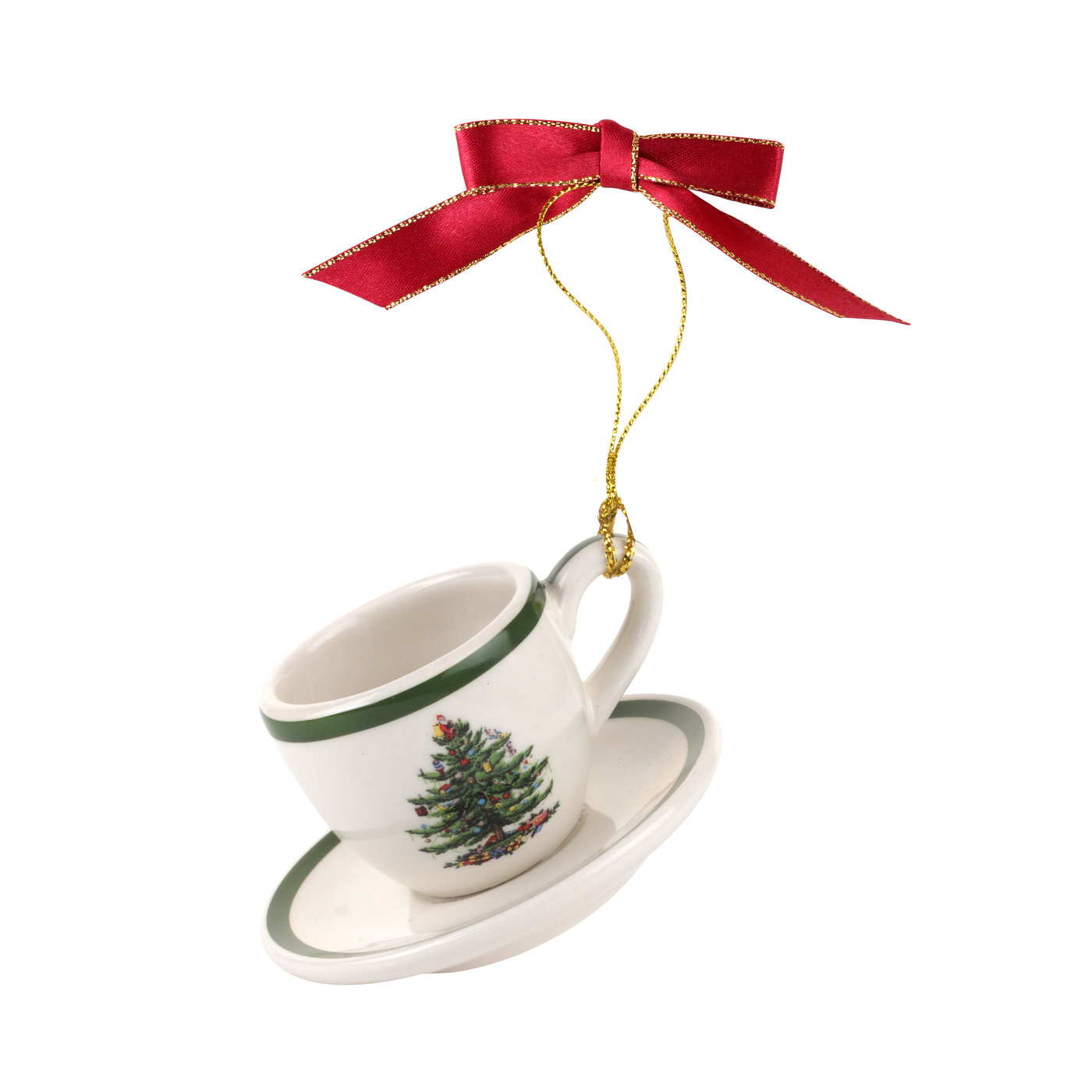 Spode Christmas Tree Teacup and Saucer Ornament – Here.
Simply Magical.